---
Lifestyle / Alcohol
Bollinger Vintage Wine Cellars Open To Public
Renowned for its prestigious champagnes, fans of the label can step into its new cellars to view Bollinger's own vintage wine collection.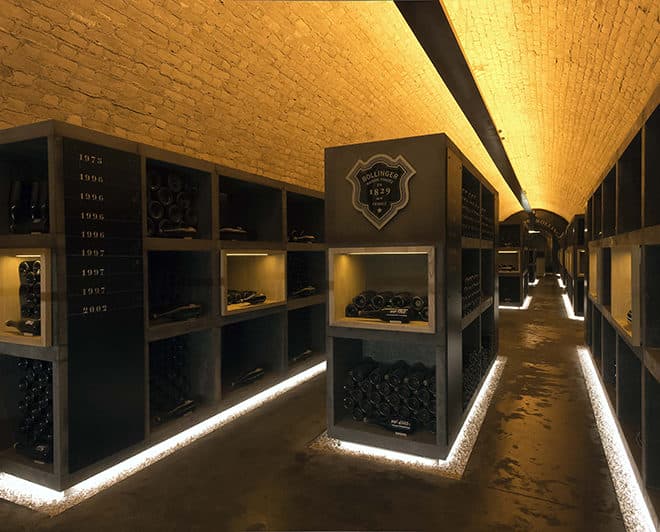 Fans of champagne would be no strangers to the prestigious Bollinger R.D. 2002, brewed by the storied house of Bollinger. Renowned for being the official supplier to the British court (it received a Royal Warrant from Queen Victoria in 1884), as well as for its "Special Cuvee" champagnes, this 2016, the French label is celebrating its past with two new cellars.
Before we delve a little into the new cellars, however, one needs to look back six years for more context. The scene is set in Ay, France, in the year 2010, where a collection of very old wines – with the oldest dating back to 1830 – was found hidden behind a section of the estate's cellar. As a result, Bollinger launched a project to restore and rehouse its stocks of old wine, compiling them into an "oenotheque", or a wine library. The fruits of this labor are the two new cellars, of which the "Galerie 1829" cellar is home to all of the estate's old wines, while the "La Reserve" cellar houses Bollinger's reserve magnums.
Should you wish to check out the 3,000 magnums stored in the dark and quiet conditions of these specially made cellars, Bollinger's oenotheques can be visited by appointment.
Champagne Bollinger, 16 rue Jules-Lobet, 51160 Ay, France.
---