---
Lifestyle / Travel
Virgin Atlantic offers helicopter transfers in Tokyo
Virgin Atlantic has become the first airline to lay on a complimentary helicopter transfer for its Upper Class passengers between Tokyo's Narita International Airport and the center of the city. Around 75 km to the east of Tokyo, Narita is infamous for its remoteness and poor links to the heart of the metropolis. New bus […]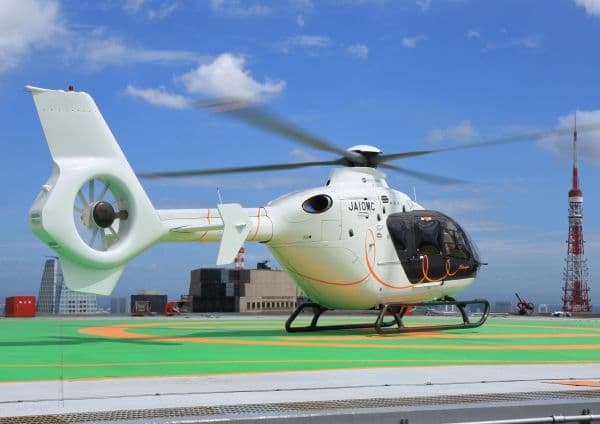 Virgin Atlantic has become the first airline to lay on a complimentary helicopter transfer for its Upper Class passengers between Tokyo's Narita International Airport and the center of the city.
Around 75 km to the east of Tokyo, Narita is infamous for its remoteness and poor links to the heart of the metropolis.
New bus and train links have reduced the time required to make the transfer to under an hour, but Virgin has realized there would be solid demand for a faster and more efficient method of beating the traffic.

"Helicopter transfers are a first for Virgin Atlantic and we are excited to be launching this service in Japan," said Richard Myerscough, country manager for Japan.
"We recently used this new helicopter transfers for the Virgin Racing Formula One drivers arriving into Narita for the Japan Grand Prix, so it has been tried and tested by the ultimate speed professionals," he added.
"We are sure that our passengers will be just as impressed."
The total transfer takes a mere 30 minutes — the flight over the city lasts around 15 minutes — and links the heli pad at Narita Airport with the Ark Mori building in the central Akasaka district of Tokyo.
Passengers can then complete their journey to their final destination by chauffeur-driven limousine, which is also complimentary.
Virgin is the first airline operating in Japan to provide a helicopter transfer service, although Mori Building Co., which operates the Ark Mori complex, introduced a Hermès-branded helicopter transfer service between the roof-top helicopter pad and Narita in late 2009.
A standard one-way flight costs Y38,000 (€337.57) per person and a round trip Y70,000 (€621.84).
Well-heeled travelers can opt for the luxurious Hermès chopper, which costs Y57,000 (€506.35) for the one-way trip and Y105,000 (€932.74) for the return flight.
In a statement, Dee Cooper, director of product and service for Virgin Atlantic, said, "We are delighted to be offering this new, fast and efficient way of getting into Tokyo city center for our Upper Class passengers.
"These new helicopter transfers mean that business travelers can get from the aircraft to their hotel of office in under 45 minutes, allowing them to minimize journey time and maximize their business needs whilst in the city."
Source: AFPrelaxnews
---