---
Lifestyle / Travel
Charlie Trotter alumni creating meals for United Airlines
United Airlines said today it is partnering with The Trotter Project to further enhance its food service for both premium and economy cabin passengers.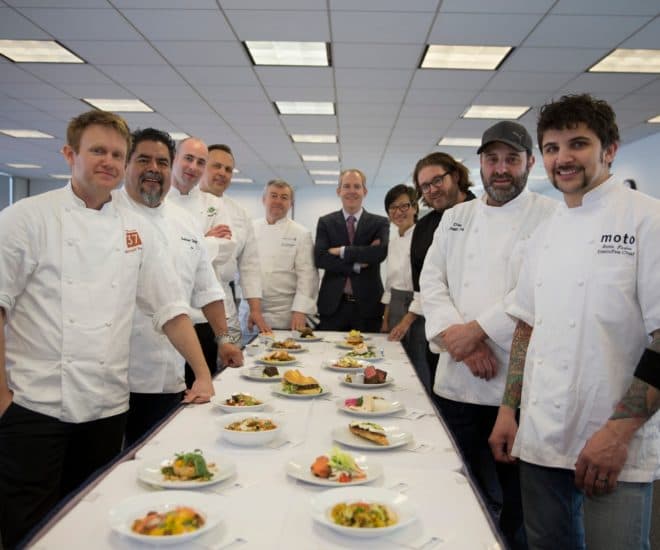 United Airlines has tapped a group of top chefs from popular restaurants across the US to develop its summer in-flight menu.
Alumni chefs of the shuttered Charlie Trotter's in Chicago who formed the Trotter Project have collaborated to create new premium-cabin and economy class meals for the airline.
The Trotter Project is a nonprofit group that mentors young culinary students and was created to pay homage to the late chef Charlie Trotter.
Collaborating chefs have collectively worked at Spago Beverly Hills, Per Se and Moto. The new menu items will roll out on flights from New York to Los Angeles and San Francisco in the coming months.
---