---
Lifestyle / Travel
Top 10 Destinations to Visit in 2016
Here are the top picks for destinations in 2016, whether it be for the buzz they're generating, for milestone anniversaries, or for being uncharted territory.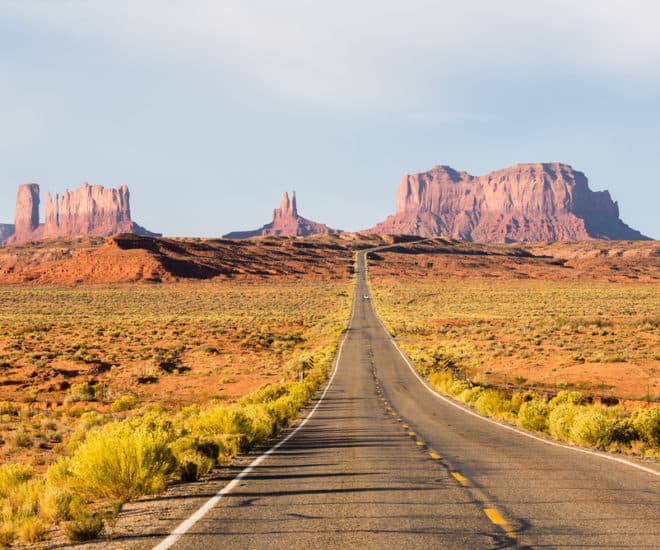 The editors at travel magazine Afar have released their top picks for the destinations to visit in 2016, whether it be for the buzz they're generating, for milestone anniversaries, or for being uncharted territory. We scoured a few other sources for a more complete picture but we will take Afar at its word on its selection.
Thanks to the AFP, here's the top 10 list of where to go in 2016, in photos.
American Southwest
Topping their list is the American southwest (pictured above), home to Arches, Bryce, Zion, the Grand Canyon and Capitol Reef National Parks, many of which will host special events to help the US National Park Service fete their milestone centennial August 25. Want to understand the age of our planet? Nothing illustrates that quite like a hike all the way to the bottom of the Grand Canyon. There are of course too many resort options here to list but you will be able to max out on that loyalty program because all the big names are here.
Nepal
Visits to Nepal stopped after a devastating earthquake flattened whole villages and killed 9,000 people back in April, also resulting in a 50 percent dip in tourism. Local experts say the area is secure and ready to accept visitors, whose dollars can likewise help fund relief efforts. Just flying in to Katmandu is exhilarating…and meeting the people who tough it out here is even more amazing than the view. Nepali luxury institution Dwarika's has a number of options throughout these highlands.
Tasmania
Say hello to the Iceland of 2016! Look out for this isolated island located south of Australia to generate some travel buzz next year with the new Three Capes Track, a 46-km, cliff-hugging hike across the remote, raw island that takes four days to complete. Likewise, look for new cruise lines to make Tasmania a new port of call, including Coral Expeditions. New luxury living options have been popping up in recent years anyway, of which Saffire Freycinet is probably the best known.
Cuba
Since a diplomatic rapprochement between the US and Cuba helped ease travel restrictions to the island country, Cuba has been top of mind as a destination and 2016 will be no exception. Before mass tourism changes the face of the country, travelers may want to consider booking a trip to the Caribbean island over the next year. The usual suspects have yet to invest in a big way here but Royalton Resorts has a much-trumpeted Cuba option.
Portugal
Editors point to Portugal's dynamic food culture, river cruising, idyllic villages, beaches and thriving art scene as reasons to sidestep France and Spain for the country on the Iberian peninsula instead. Unlike Cuba, the Four Seasons, Ritz and such are all here, plus the lovely Corinthia in charming Lisbon. There are more interesting options highlighted by Mr & Mrs Smith, including the Martinhal Beach Resort & Hotel and the Palacio Ramalhete in Lisbon, an old school grand affair.
Granada, Nicaragua
Afar editors call Granada the "Portland" of Nicaragua for its burgeoning food scene with coffee tourism, and rise of new cafes. We assume this is a reference to Portland, Oregon, not Maine because it is the former city that is much in vogue today. Tiny Granada offers easy half-day trips to Las Islets in Lake Nicaragua or the Mombacho Volcano but like Cuba, it too lacks a plethora of upmarket choices. Then again, this is part of the appeal. For low-density appeal the Tribal Hotel earns top marks, recommended by Conde Naste Traveller.
Mongolia
No doubt about it, Mongolia in 2016 is the Mongolia of 2014 and 2015… Ok so the arrival of luxury hotel brand Shangri-La appears to have sparked high-end interest but a simple google search reveals so many options already available. We don't know what sparked things off here but this formerly remote location is now being eyed by affluent adventure seekers looking to explore (relatively) uncharted territory expedition-style.
East Africa
The recent opening of the Victoria Falls International Airport is expected to provide a major boost to tourism in Zimbabwe, where political stability and the opening of a slew of new resorts help give the country a leading edge as a safari and travel destination. The grand old Victoria Falls Hotel is still one of the best spots in the country though, for those familiar with iconic African hotels. Similarly, more and more luxury safari camps are setting up tent in Tanzania.
Cabo San Lucas, Mexico
This was truly a surprise pick as Cabo's charms – or lack thereof – are well known. The tourist hotspot famous for its college frat parties is apparently trying to recast itself as a luxury destination. Affluent holidaymakers may want to check out the Baja Peninsula which has seen the opening of top resorts and luxury brands, such as Villa Las Palmas and Grand Solmar land's End Resort & Spa (both endorsed by Travel & Leisure).
Ireland
The luck of the Irish recurs frequently as this island regularly finds its way onto such lists. In 2016, take advantage of some of the recently launched travel services including the Belmond Grand Hibernian, a luxury rail trip that departs from Dublin and shuttles guests towards Belfast, Cork, Galway and Limerick. In the coming year, specialist travel agents will also launch boat tours and flying tours of the Emerald Isle.
---