---
Lifestyle / Travel
Dog flies business class for $32,000
UK daily the Telegraph reports that an Israeli woman paid the El Al airline USD32,000 to allow her dog to travel with her in business class from Paris to Tel Aviv. The woman, identified by the paper as Rivkah, 60, took up an entire compartment to ferry her, her boxer "Orchuk" and a vet on […]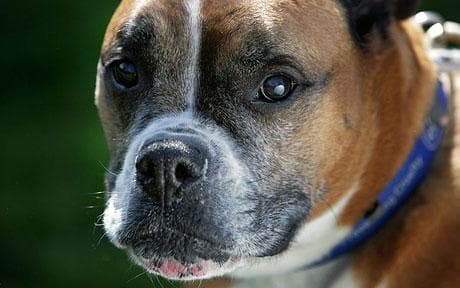 UK daily the Telegraph reports that an Israeli woman paid the El Al airline USD32,000 to allow her dog to travel with her in business class from Paris to Tel Aviv.
The woman, identified by the paper as Rivkah, 60, took up an entire compartment to ferry her, her boxer "Orchuk" and a vet on the four-hour flight.
Airline El Al had to remove several seats to make room for Or's cage.

"I didn't think for a minute to leave Or, my little Orchuk, with the cargo," said Rivkah.
"I've been raising him for eight years and four months in France. I also didn't mind having other passengers sit next to us.
All that mattered to me was to have my baby with me during the flight so that I can take care of him."
Rivkah preferred not to discuss her payment to El Al, because she believed any price would have been worth it. "He is my child, not a dog. And he deserves the best," she said.
El Al told the Haaretz newspaper in Israel it had never had such a request before.
"But after the lady explained her special relationship with her dog and expressed her willingness to pay extra in order to fly with him, we agreed."
---