---
Lifestyle / Travel
Bangkok named 'World's Best City'
Thailand's capital Bangkok has been named the world's best city by influential US travel magazine Travel + Leisure. Announced as part of its World's Best 2011 Awards issue to be published July 22, the prestigious title was awarded based on the votes of thousands of Travel + Leisure readers who voted for cities around the […]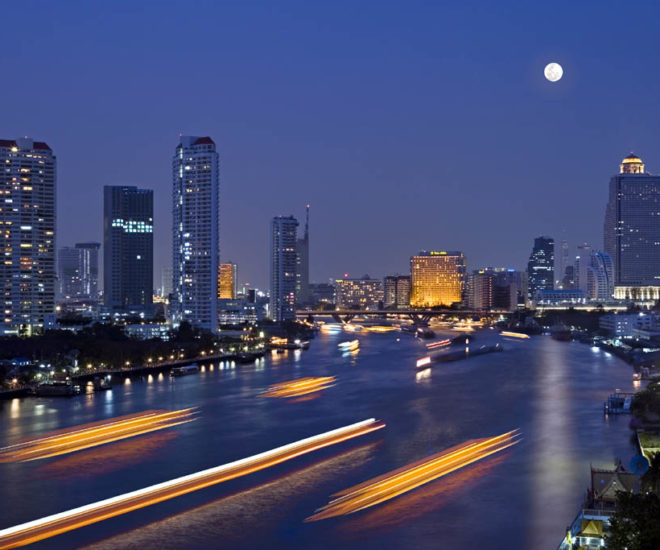 Thailand's capital Bangkok has been named the world's best city by influential US travel magazine Travel + Leisure.
Announced as part of its World's Best 2011 Awards issue to be published July 22, the prestigious title was awarded based on the votes of thousands of Travel + Leisure readers who voted for cities around the world.
It is the second year in a row that Bangkok has been named in the top spot, despite a period of civil unrest last year which did considerable damage to Thailand's international reputation as a tourism haven.

The only other Asian city to make an appearance in the top ten was Siem Reap, a major tourist attraction for many on the backpacking trail around South East Asia thanks to its proximity to the famous Angkor Wat temple.
Europe was the major winner in the list of best cities, with five of the top ten, while Africa, America and Australia each gained one place (full list below).
Source: AFPrelaxnews – Read the full rankings here
World's Best Cities
1. Bangkok, Thailand
2. Florence, Italy
3. Rome, Italy
4. New York City, USA
5. Istanbul, Turkey
6. Cape Town, South Africa
7. Siem Reap, Cambodia
8. Sydney, Australia
9. Barcelona, Spain
10. Paris, France
---