---
Lifestyle / Travel
A Few Tips For A Luxury Thailand Getaway On A Budget
Here are a few tips that will help you stay within your budget while enjoying the beauty of Thailand.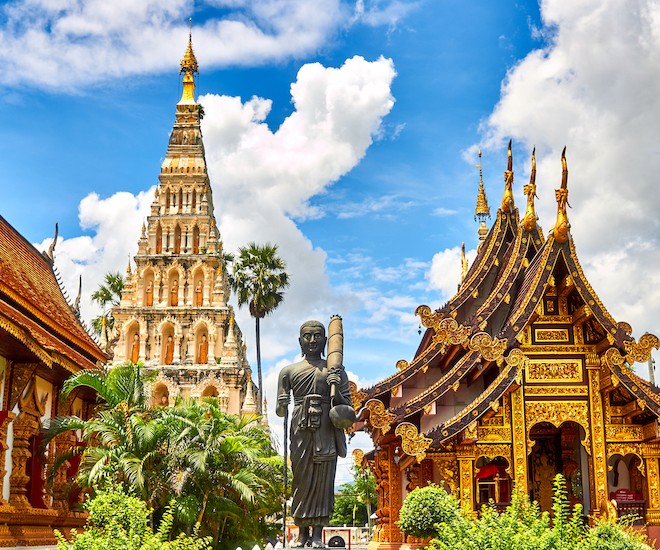 If you've never been to Thailand before, you're probably wondering how much it's going to cost you. Some people say that it's an affordable destination, while others claim that it's expensive. The truth is it all depends on the person and the type of trip they're having.
You can travel to Bangkok and check out all the cool areas there with a low budget, you can have an extremely expensive trip while still missing out on many attractions, or you can have a luxurious trip on an average budget. If you're looking to have a luxurious vacation without breaking the budget, then a lot of planning should be done. Here are a few tips that will help you stay within your budget while enjoying the beauty of Thailand.
Thai Local Food
When you're calculating your budget during a trip, you will find that food takes up a large portion of the budget that you could use in something else. Eating at fancy restaurants all the time while travelling can be pricey. Instead, try the local food. You're travelling to enjoy and learn about a new culture, and you can't do that unless you try the local food. Restaurants on famous streets are designed to attract tourists and they are relatively expensive. To steer clear of these restaurants, avoid restaurants located on main streets and near attractions. If you're looking for a luxurious experience, get recommendations from the locals. 
Enjoy Traveling on a Ferry
The ferry ride from one island to another in Thailand is one of the most beautiful journeys you can undertake. While longtail boats are one of the most popular modes of travel when hopping islands, booking a larger ferry or speed boat will provide you with more comfort. Welcoming thousands of travellers every year from across the globe, Koh Phi Phi is one of Thailand's most stunning destinations. The ferry to Koh Phi Phi island takes 1-2 hours when coming from Phuket, making it worth investigating which ferry offers the most comfort. This way you can make sure you can enjoy one of Thailand's most scenic ferry rides.
Choose Your Accommodation and Travel in Style
When booking online, you might be tempted to choose the most luxurious hotel based on the pictures, or you might choose based on the prices you can afford. However, this technique might make you miss out on luxurious opportunities that you could easily afford.
Thailand, for instance, is the home of the most luxurious hotels and resorts around the world. When you rent a luxury yacht from an agency and book luxury accommodation, you will surely experience the best of everything Thailand has to offer. You just need to consult someone who's familiar with the country and knows how and where to find good deals. By doing that, you will be able to enjoy VIP treatment wherever you go and save some cash at the same time.
Find the Right Activities
There are endless activities, sightseeing, and attractions in Thailand, and if you're not smart while planning, you can end up missing a lot of cool activities. First, find the activities you're interested in, are you looking for some quality time on the beach? Do you want to see all the popular attractions? Are you interested in the history of the country? Or do you want to explore the city and get to know the locals? Once you decide on what you're looking for, you can start choosing the activities you prefer.
Having a luxurious trip to Thailand while staying on a budget is not an impossible job. All it needs is some planning. When you plan your trip ahead, you will be able to compare prices when it comes to hotels and restaurants, read reviews, and find the activity you're most interested in. You will also be able to know what is worth doing and what is not. Find the cities you want to visit and plan your stay and budget accordingly.
For more travel reads, click here.
---