---
Lifestyle / Gastronomy
Zagat Names Washington DC Hottest Food City 2016
In the burgundy guide's list of The Top 26 Hottest Food Cities of 2016, Washington DC nabbed the top spot.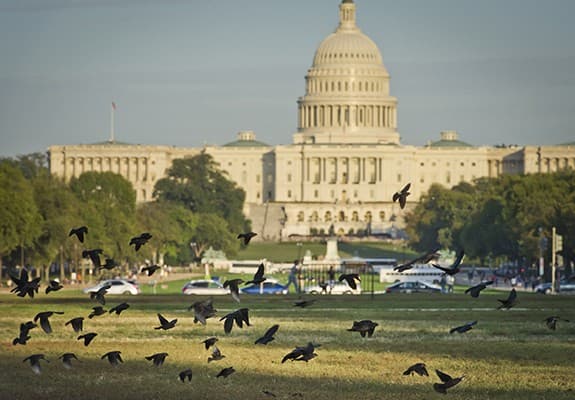 Washington DC leads the pack in the list of 'The 26 Hottest Food Cities of 2016' curated by culinary guide Zagat.
The US capital is growing steadily in its culinary status. It had only gotten its inaugural Michelin guide on October this year, in which two stars were granted to Pineapple & Pearls, a minibar by celebrity Spanish chef José Andrés, and The Inn at little Washington. No three-starred ratings were awarded.
Zagat, also known as the burgundy guide, differs from the Michelin guide in the rating process. While the red guide has incognito inspectors reviewing the restaurants, Zagat refers to guest reviews to define its ratings.
The arrival of acclaimed restaurants has also helped Zagat in making the decision to give the top spot to Washington DC. There is the RPM Italian by US reality TV stars Bill and Giuliana Rancic, as well as Pizzeria Vetri and The Shaw Bijou, amongst others.
"Most longtime residents would agree that DC was stuck in a dining rut for decades, and it's almost as if someone hit the fast-forward button," say Zagat editors.
Rounding out the top five spots are Los Angeles, Denver, Boston and Seattle.
To compile the ranking, Zagat looked at cities that experienced the biggest growth spurt, award recognition, new openings and media attention.
Zagat's not the first to pronounce Washington DC the US food city of 2016.
In August, Bon Appétit magazine pronounced the capital the restaurant city of the year, for the new wave of "fearless" neighborhood eateries.
Here are the top 10 food cities of 2016 according to Zagat:
1. Washington DC
2. Los Angeles
3. Denver
4. Boston
5. Seattle
6. New Orleans
7. Asheville, NC
8. Philadelphia
9. Charlotte, NC
10. Atlanta
---