---
Lifestyle / Gastronomy
The World's Most Expensive Lunch Box
Japanese Department store Takashimaya is selling three commemorative gold boxes for New Year "Osechiryori" food delicacies to mark its 180th anniversary. The luxury lunch boxes, with three layers, are made from 18-karat gold and weigh 3.35 kilograms. Takashimaya said it is selling only three of them for 18.9 million yen ($229,000) each for New Year […]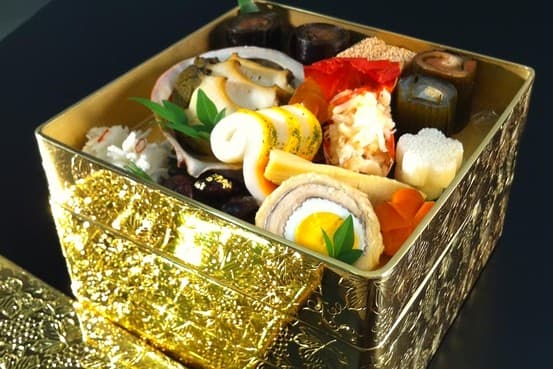 Japanese Department store Takashimaya is selling three commemorative gold boxes for New Year "Osechiryori" food delicacies to mark its 180th anniversary.
The luxury lunch boxes, with three layers, are made from 18-karat gold and weigh 3.35 kilograms.
Takashimaya said it is selling only three of them for 18.9 million yen ($229,000) each for New Year and is accepting orders until Oct 11.

It is certainly the most expensive ever sold by the historic department store, according to Megumi Ashizuka, a Takashimaya spokeswoman.
If more than three people apply, the department store said it will choose the buyers by a lucky draw.
Source: planetluxus Via japantoday – wsj
---