---
Lifestyle / Gastronomy
Royal Dinner at FINDS
FINDS, Hong Kong's only Nordic seafood restaurant & bar hosts "A Royal Dinner" On Thursday 23rd June 2011. Their celebrity chef Jaakko Sorsa has cooked for presidents and royalty, including Jacques Chirac, Bill Clinton, Vladimir Putin, the Swedish Royal Family, Saudi Arabian royalty, and countless dignitaries and business tycoons. The menu for "A Royal Dinner" […]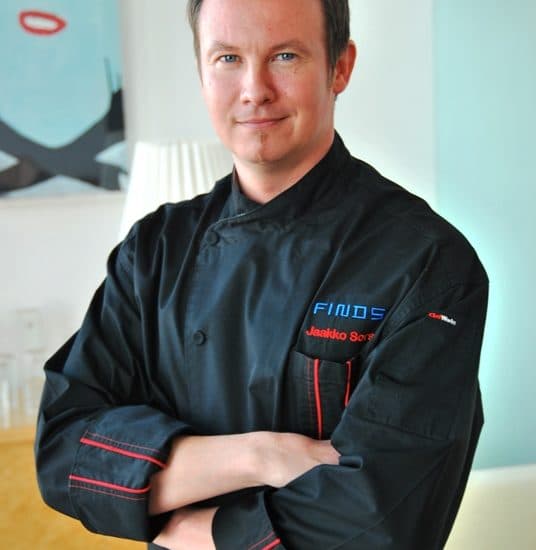 FINDS, Hong Kong's only Nordic seafood restaurant & bar hosts "A Royal Dinner" On Thursday 23rd June 2011.
Their celebrity chef Jaakko Sorsa has cooked for presidents and royalty, including Jacques Chirac, Bill Clinton, Vladimir Putin, the Swedish Royal Family, Saudi Arabian royalty, and countless dignitaries and business tycoons.
The menu for "A Royal Dinner" re-creates the meal that Chef Jaakko prepared for Her Imperial Highness, Princess Takamado of Japan.


The meal features Japanese ingredients prepared in the Nordic way, including Finnish sashimi and Wagyu Beef Filet.
Priced at HK$688 for six courses and HK$888 when paired with wines (plus 10% service charge).


1/F The Luxe Manor – 39 Kimberley Road, Tsim Sha Tsui – Kowloon, Hong Kong

www.finds.com.hk – T (852) 2522 9318 – [email protected]

---