---
Lifestyle / Gastronomy
Nespresso Goes Green, "One Pod at a Time"
Nespresso makes sustainability a part of our everyday lives with their latest green initiative.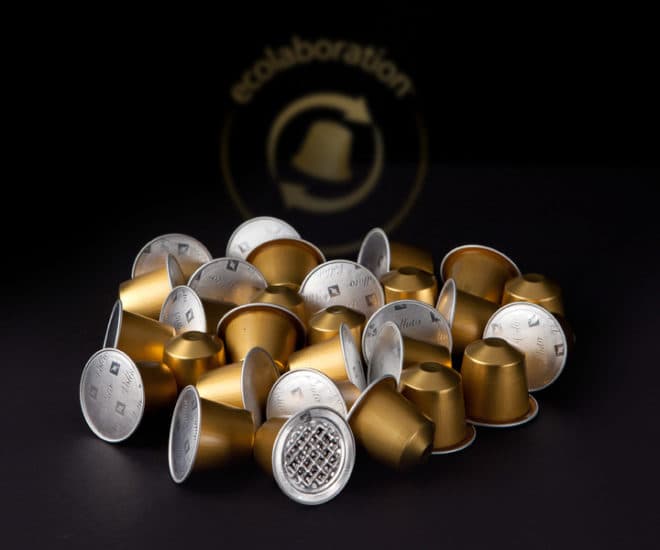 Now you can have that morning cuppa – sans guilt – because Nespresso's latest initiative, "One Pod at a Time", is making the world a greener place. Recycling has long been an issue with regards to the Nespresso capsules, which were great at delivering easily made coffee but left the matter of what happens to the capsules hanging. In Singapore, Nespresso has found a local solution in-line with its global efforts to be a responsible corporate citizen.
"Embedding sustainable business practices is a commitment and an ongoing journey. When it comes to recycling capsules, every country has different legislations and level of infrastructure available so it took us awhile to find the right partners and efficient setup to collect back the used Nespresso capsules." said Matthieu Pougin, Country Manager of Nespresso Singapore.
To reduce environmental footprint, the coffee company has made its capsules fully recyclable right here on the island. This means that all of the one gram of aluminum used to manufacture the pod can be processed to create other aluminium products such as bicycles and window frames, and they've enlisted the help of a local recycler for this.
The process goes like this: once collected, the capsules are sun-dried before the used coffee grounds are separated. The aluminum capsules are then melted down and turned into new aluminum products; the coffee grounds are sent to a local farm and leading organic product distributor, Quan Fa Organic Farm, for use as compost in vegetable farming.
Besides being the only material which ensures high standards of freshness, taste and quality, aluminum is also infinitely recyclable without the need for additional wrapping and protection against oxidation. Recycling aluminum also only uses 5% of the energy it takes to extract it from the ground, so carbon footprint is significantly reduced. The used coffee grounds in compost drastically improves produce at farms – drainage, water retention and aeration in the soil are improved, while pests like slugs and snails are repelled from crops. In the video below, Fly Entertainment artiste Henry Golding takes us through the process of this unique recycling initiative.
"The value proposition of Nespresso is to offer a mindful and unique moment of indulgence to our customers. One that not only delivers an exceptional coffee experience for every moment but makes sustainability a part of everyday life. With the launch of One Pod at a Time campaign, we hope to invite and inspire more people in Singapore to join us on our sustainable journey," Pougin added.
And if you always thought recycling was a pain, Nespresso has made it as simple a process as possible. Members of the Nespresso Club can either drop their used capsules at Nespresso's capsule recycling collection points at the ION Orchard and Takashimaya boutiques, while the Recycling@Home initiative enables couriers to pick up capsules directly whilst delivering a new order. Besides, Nespresso will issue a voucher for 10% off purchases at Quan Fa Organic Farm, so that's another incentive to participate.
"Nespresso understands that consumer participation is key in recycling efforts and changing consumer behaviour is not an easy task. To increase consumer participation, we continue to improve our processes to make it more convenient for customers and increase our efforts to communicate better, and more, with consumers, making sure they know where and how, as well as why, to recycle," said Pougin.
Nespresso's "One Pod at a Time" campaign is extremely timely. Across the coffee pod industry, hundreds of millions of pounds of unrecyclable materials are being trashed, and that's only in the US. Locally, accurate estimates of consumer recycling rates are unavailable due to the number of factors that influence their recycling behavior, according to Nespresso, though it revealed significant progress over the years.
"Where Nespresso has decided to focus on is to heavily invest in making it as easy as possible for our Club Members to return their used Grand Cru capsules. For example, establishing the Recycling@home initiative and working with corporate clients, including Marina Bay Sands, Fairmont Singapore and Royal Plaza on Scotts, to collect used Nespresso capsules for recycling. We also extended recycling bins in some offices using Nespresso's capsules for employees to drop their used capsules more conveniently," Pougin revealed.
Sustainability doesn't just begin and end in the capsules alone. In 2003, the coffee company also launched the Nespresso AAA Sustainable Quality™ Program. In partnership with NGO Rainforest Alliance, this approach ensures the steady supply of high quality coffee while increasing its production. Working with farmers in 12 countries such as Brazil, Colombia and Ethiopia, this scheme will ensure they will always enjoy a sustainable equitable income. By 2015, Nespresso saw up to 70,000 coffee farmers under the AAA Program. By expanding the program in Ethiopia and Kenya, the company aims to achieve an increase the amount of coffee it sources for its permanent Grand Cru range significantly.
The video starring Henry Golding is just one of the few that Nespresso  unveiled on World Environment Day on 5 June 2016. Starring more of Singapore's most prominent people – think Chef Tetsuya of Waku Ghin at Marina Bay Sands, international TV host Anita Kapoor and Tracy Phillips, director of ppurpose. Watch Chef Tetsuya work his magic and share his passion for his favourite cuppa in the video below.
---