---
Lifestyle / Gastronomy
Mediamatic Creates Chambres Séparées A Covid-Free Outdoor Greenhouse Dining Experience
Mediamatic launches Oosterdok's latest intimate, greenhouse-style dining experience known as, Chambre Séparées.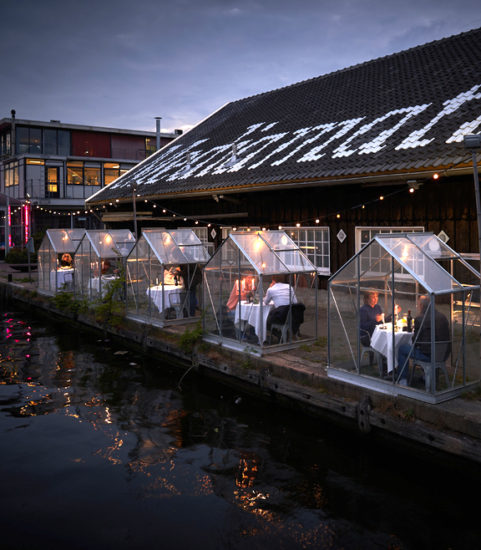 As every industry acclimatizes to an ever-changing set of social distancing rules, Amsterdam-based design conglomerate, Mediamatic, specializes in merging society, nature, biology, and art through organizing lectures and workshops, plus launching innovative developmental projects – such as Oosterdok's latest intimate dining experience known as, Chambres Séparées.
Mediamatic Creates A Covid-Free Outdoor Greenhouse Dining Experience
The setup which invites guests into miniature quarantine greenhouses to indulge in a four-course plant-based menu, was inspired by contamination precautions and the redesign of togetherness – in a time of mandatory 1.5 meter social distancing. Bringing a renewed form of privacy, allure and intimacy, a table for two at the Chambres Séparées is available for daily reservation from 18:00 – 20:30 or from 20:30 – 23:00, with an extra €40 charge for every additional guest, plus a similar discount for lone-diners.
---