---
Lifestyle / Gastronomy
Latin America's Best Female Chef Is…
Kamilla Seidler of Gustu fame has been named Latin America's Best Female Chef by Latin America's 50 Best Restaurants.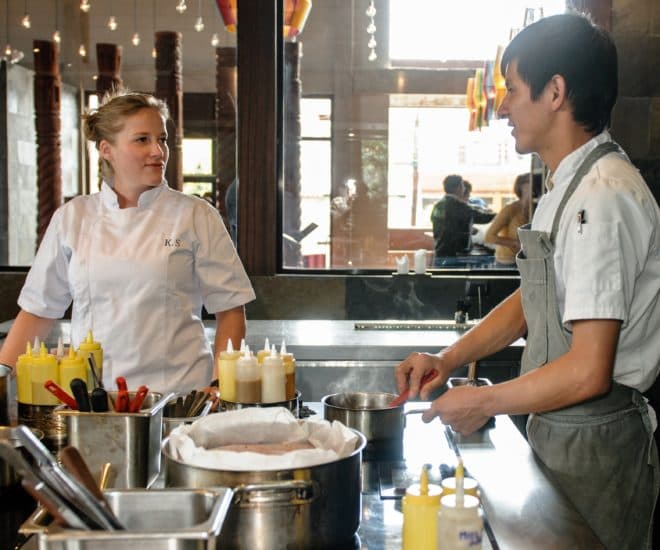 In La Paz, Bolivia, Kamilla Seidler is referred to as the "Dane of the Andes." Now, the Danish-born chef who helms an ambitious fine dining restaurant in one of the poorest countries in South America can add the title of Latin America's Best Female Chef after being bestowed with the lofty title by organizers of Latin America's 50 Best Restaurants.
As editors of Restaurant magazine point out, Seidler is an unlikely champion of Bolivian cuisine: a tall, blonde woman from Denmark who speaks fluent Spanish.
But since 2013, when she took up the reins of Gustu restaurant in the Bolivian capital, Seidler has helped put an unlikely destination onto the gastronomic map.
The headline of a recent Food and Wine magazine article asked "Is Gustu the World's Best New Restaurant?"
The vision of Noma restaurant co-founder Claus Meyer, Gustu's goal is to start a food movement that helps rev up the country's economic engine and advance social equity in the same way that chef Gaston Acurio helped restore pride in Peru's culinary heritage.
Traditional Bolivian ingredients like anticuchos, beef heart skewers, and llama meat are finessed into edible works of art by a chef who has worked at some of the most famous kitchens in the world including Mugaritz in San Sebastian, Le Manoir Aux Quat'Saisons in Oxfordshire and Restaurant Geist in Copenhagen.
French chef Claude Troisgros of Olympe restaurant in Rio de Janeiro was also named the recipient of the Lifetime Achievement Award for Latin America 2016 last week.
The Latin America's 50 Best Restaurants awards will be held in Mexico City September 26.
---