---
Lifestyle / Gastronomy
La Liste 2016 Culinary Best: Savoy Wins, Japan Rules
'The guide of guides' names the top 1,000 restaurants from around the world, with French chef Guy Savoy nabbing the top spot.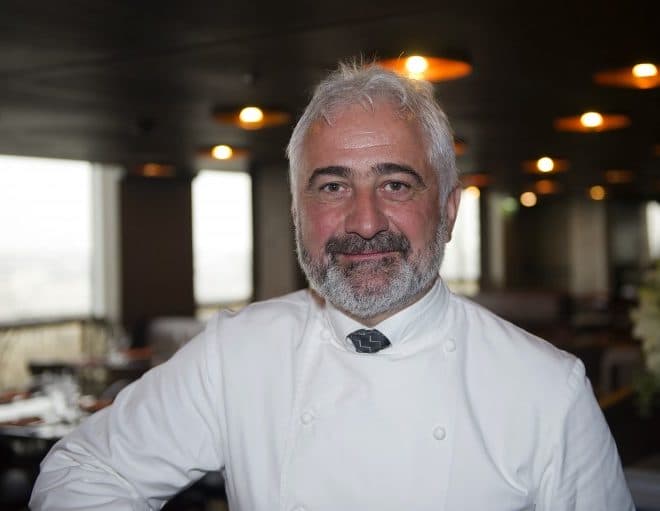 France-based culinary ranker La Liste has crowned chef Guy Savoy's Paris restaurant the best in the world, but Japanese restaurants otherwise dominate the list with the most restaurants of any country ranked. Guy Savoy, renowned as chef Gordon Ramsay's mentor, started off from humble beginnings in the small town of Bourgoin-Jailleu before starting his culinary career under the Troigros brothers. His eponymous French restaurant leaped from fourth place last year to take the top spot.
Located at La Monnaie on the Left Bank of the River Seine, Restaurant Guy Savoy's signature dishes include artichoke soup with black truffle and filo pastry mushroom brioche and "cold steamed" blue lobster. The 18-course 'Innovations and Inspirations' menu costs 490 euros ($520) without wine.
In joint second place is New York seafood restaurant Le Bernardin and Tokyo restaurant Kyo Aji. Le Bernadin is headed by US celebrity chef Eric Ripert. The restaurant already boasts a three-Michelin-star rating.
Kyo Aji's head chef Kenichiro Nishi was named "the undisputed master of kaiseki (traditional multi-course Japanese dinner)" by La Liste.
Kyo Aji was among the 116 Japanese restaurants who made the list. French restaurants follow with 113 restaurants, and Chinese restaurants came in third (no word on how many though).
La Liste is a "guide of guides" which based its ranks through an algorithm system, creating "more scientific and reliable" guides than the British-based 50 Best Restaurants ranking. It derives data from hundreds of guide books, newspapers and online sites, ranging from TripAdvisor, The New York Times, and Michelin rankings.
La Liste's founder Philippe Faure, the head of the French tourist board, has accused the 50 Best of consistently "denigrating" French restaurants in its listing.
While 50 Best has repeatedly denied the charge, no French restaurants have made its top 10 for the last few years.
Faure said his listing was compiled impartially from a rigorous mathematical analysis of hundreds of guides and thousands of reviews.
La Liste has now also launched a smartphone application in six languages aimed at international travelers for its 1,000 top-rated restaurants in the world, plus the 10,000 eateries which its analysis found to be the best value.
---