---
Lifestyle / Gastronomy
Icelandic Cuisine Gets Tourism Boost
There is a low, growing buzz in the food world that is taking notice of the large culinary talent coming out of Iceland, whose population numbers 332,000.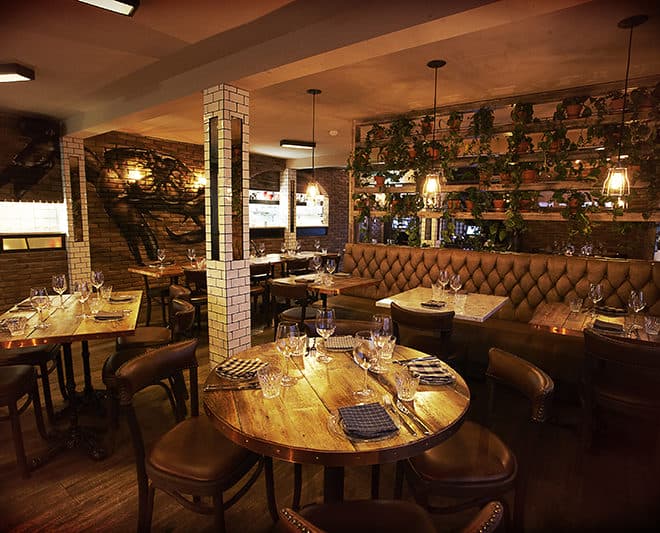 There is a low, growing buzz in the food world that is taking notice of the large culinary talent coming out of Iceland, whose population numbers 332,000. It is a hum that grew louder with the appointment of Icelander Gunnar Gislason as head chef of Claus Meyer's latest restaurant Agern in New York's Grand Central Terminal, one of the year's most anticipated openings.
Gislason's Reykjavik restaurant Dill is widely regarded as one of the best examples of Icelandic cuisine, while Meyer is the brains behind Noma in Copenhagen.
But back in Iceland, there's also a robust dining scene driven by the booming number of international visitors, clever tourism campaigns, and a growing curiosity about the country whose otherworldly landscape doubles as a setting for Game of Thrones, and whose Viking, slow-clap war cry earned the world's admiration.
For many Iceland-bound visitors, food is an afterthought on their adventure-packed itinerary, which often includes glacier walks, snowmobiling, ice climbing and horseback-riding.
But chefs like Gislason and Ylfa Helgadottir of Kopar restaurant are drawing more attention to Icelandic cuisine, which has long stood on the fringes of the New Nordic movement, dominated by Norway and Denmark.
On a Saturday night in September at Kopar, American, British and Asian tourists — some in dinner attire, others still in hiking boots and wool sweaters — take up most of the tables.
The menu is meant to take guests through an edible journey of the country's land and sea. Or as it is also known, the land of fire and ice.
Surprisingly light and fluffy battered cod tongues are served with a garlic-flavored cream cheese and lemon dip while sweet scallops are given the ceviche treatment with dill cream and Icelandic caviar.
Helgadottir's smile is seen on Tourism Iceland's latest promotional campaign, Iceland Academy, a series of videos created in response to the recent tourism boom.
Since 2010, the annual growth in tourist visits has averaged 22 percent – impressive given the global average of 3.5 percent between 2005 and 2014.
New figures estimate a 29 percent increase in the number of visitors by the end of 2016 compared to 2015. That translates to 1.6 million tourists – or nearly five times the country's population.
Construction cranes and massive holes in the ground stand as testament to the pace of development in Reykjavik where hotels can't be built fast enough.
And according to Google, Reykjavik is the fastest rising search term for cities around the world as of July 25, with New Yorkers expressing the highest interest.
The influx of wealthy, adventure-seeking travelers (recently Gwyneth Paltrow was one of them) has inspired local chefs to cater to sophisticated palates and break out from under the infamy of fermented shark and roasted sheep's head.
As Helgadottir points out in her tutorial "How to eat like an Icelander," Iceland enjoys one of the longest life spans in the world, a fact often credited to the purity of ingredients. Lamb is sourced from free-roaming sheep and fresh fish are caught sustainably.
At one of the hottest new addresses in Reykjavik, Messinn, a flaky filet of plaice is served in the cast-iron pan it was fried in, served simply with potatoes in butter, capers and tomatoes.
At the four-star Hotel Ranga in South Iceland, pink-fleshed fillets of lamb are pan-fried and served atop a carrot purée and green pea cream.
And at Skyrgerðin, the menu pays homage to one of Iceland's oldest food traditions, skyr, a rich, dairy product that could be described as the low-fat version of Greek yogurt.
For a sample of Icelandic-influenced cuisine abroad, check out the menu at much-acclaimed restaurants Texture in London, Agern in New York, and Dottir in Berlin.
The writer was a guest of the Icelandic tourist office Visit Iceland and Icelandair, whose Stopover Buddy program allows travelers to tack on a seven-night stay en route to their destination for no additional fee. The program also pairs visitors with a local who will provide tours based on the travelers' interests.
---