---
Lifestyle / Gastronomy
First Michelin Star Harlem Restaurant
Sushi Inoue becomes the first Michelin-starred eatery in the New York neighborhood in the city's 12th edition of the Michelin guide.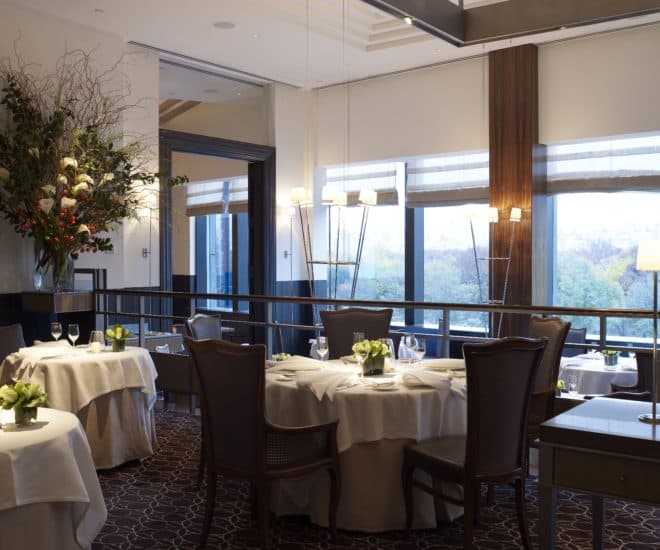 In the latest Michelin Guide New York, the Harlem neighborhood has received its first Michelin endorsed eatery. Though it is most well known as a hub of African-American culture, the star-winning restaurant of the neighborhood is actually one that serves Japanese cuisine.
Sushi Inoue, led by chef Shinichi Inoue, is the first Michelin-starred restaurant in Harlem. There are 12 other eateries that earned their first star in the 12th edition of the city's red guide, four of them being sushi establishments. Overall, it seems like sushi is a big deal in the Big Apple.
Another new member of the one-star club is Mario Batali's Italian eatery La Sirena. In the three-stars zone (the highest tier for "exceptional cuisines, worth a special journey"), all six restaurants maintained their status. Thomas Keller's Per Se though has weathered quite a storm this year, losing stars from the New York Times, though it retained its Michelin stars.
Restaurant critic Pete Wells stripped the restaurant of its high standing for serving "mangled" food and for its "unaccommodating," "sleepwalking" service – a far cry from the glowing aforementioned four-star review handed down five years earlier by Sam Sifton.
Along with sushi, Scandinavian cuisine is also asserting its culinary presence across the city. One of the most high-profile restaurant openings of 2016, Agern at Grand Central Terminal, debuted in the Michelin New York guide with a single star.
The Scandinavian restaurant is the vision of restaurateur Claus Meyer, best known for Noma in Denmark.
Likewise, Brooklyn restaurant Aska which serves contemporary cuisine with Scandinavian influences, was promoted from one to two-stars following a relocation and renovation.
Overall, 77 New York restaurants received a Michelin star. The 12th edition of the Michelin Guide New York features 857 establishments representing 63 cuisines across all five boroughs.
---