---
Lifestyle / Gastronomy
Epicurean Market 2016: Gastronomic Heaven
Diets be damned! The culinary event Epicurean Market is back with more restaurants and offerings for those who share our love of good food and drinks.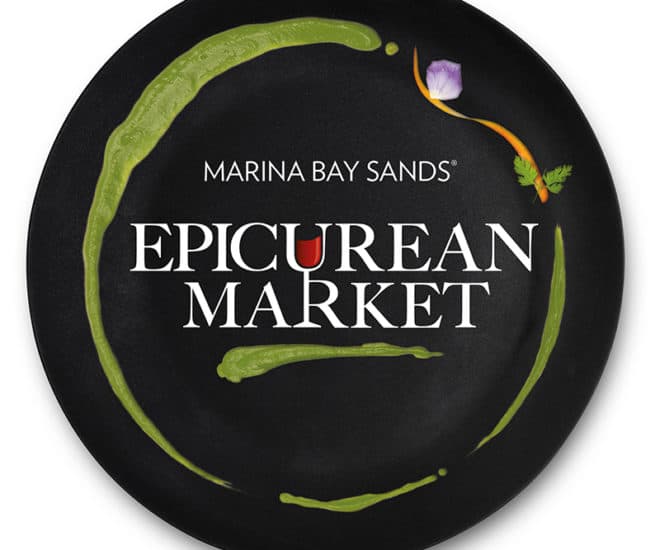 Since 2012, Marina Bay Sands has played host to one of Singapore's most celebrated gastronomic events, Epicurean Market. It brings together food and wine lovers from around the country and possibly even the region. Till Sunday, visitors can head down to the Sands Expo and convention center for the fourth edition to the highly successful culinary event.
Those looking to simply enjoy some of the finest food available in Singapore, by award-winning chefs no less, the Signature Restaurants area is the place to be. From Adrift by David Meyers to Cut by Wolfgang Puck, Long Chim by David Thompson and my personal favourite Waku Ghin by Tetsuya Wakuda. Spoiled for choice, it would be difficult for us to simply pick one restaurant whose fare you simply have to sample so our advice is to just prepare your waistline and senses, for it is set to be a gastronomic dream.
While you can enjoy culinary creations from the best restaurants located within the hotel, this year the event also teases our palates with offerings from Yardbird Southern Table & Bar. The restaurant is all set to open at Singapore's premiere shopping destination next year but for those eager to find out what it has in store, well the Epicurean Market is the perfect place to do so.
My personal favorite was the famous Lewellyn's Fried Chicken, which boasts crispy chicken skin and is served with waffles — sinfully indulgent but worth every bite. Brined for 27 hours, the chicken is in fact a recipe from founder and CEO John Kunkel's grandmother. Another restaurant making its debut at the epicurean market is The Golden Peacock from the Venetian Macao, serving up some much loved Indian fare.
While the Signature Restaurants are one of the highlights, we must shine light on another area that you should check out: the Farmer's Market curated by none other than chef Christopher Christie. Bringing in fresh produce from Asia, Europe and North America, the Farmer's Market at the Marina Bay Sands offers more than it did last year. Guests will be able to enjoy specialty cheeses, red hued Sockeye Salmon and Campari tomatoes from the Okanagan Valley Market in British Columbia.
New to the Epicurean Market, are pop ups by Daniel Boulud and Wolfgang Puck. Épicerie Boulud is a chance for the chef to showcase what his upcoming eat-in/take-out market in New York will offer. His new venture will be located at the World Trade Centre and will serve baked goods, and Boulud's signature house-made charcuterie — which he has brought to the Epicurean Market. Those looking to purchase some of the finest cuts of meat, can do so at the CUT run butchery. You can do no better than to purchase premium cuts from and award-winning steak restaurant.
To wash down all the good food, guests can head to Proof and Company's new retail brand EC Proof as well as Little Island Brewery. To cap off the weekend event, there are Masterclasses by international chefs that will take place throughout the weekend. With more introduced this year, from the likes of Daniel Boulud, Nancy Silverton, David Meyers, Tetsuya Wakadu and David Thompson. Who better to teach you a dish or two than award-winning chefs?
To purchase your tickets, head to Marina Bay Sands website.
---