---
Lifestyle / Gadgets
Usain Bolt Gold iPod Touch
The Olympic Gold medallist has released a "Usain Bolt gold iPod" complete with signature laser engraved onto its back case and famous"pulling of the bow" pose. Embellished in 24ct. hardened gold each iPod Touch comes complete with a lifetime warranty against scratching or fading… Since Bolt's dominance on the track over the past three seasons, […]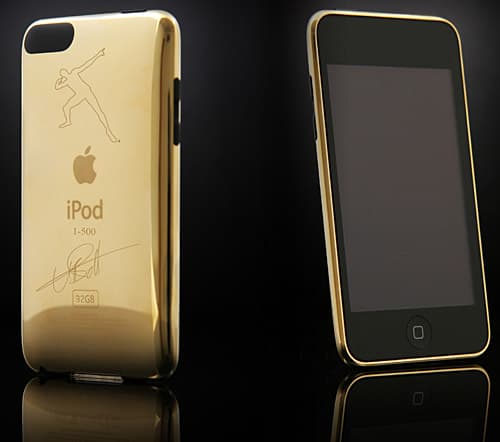 The Olympic Gold medallist has released a "Usain Bolt gold iPod" complete with signature laser engraved onto its back case and famous"pulling of the bow" pose.
Embellished in 24ct. hardened gold each iPod Touch comes complete with a lifetime warranty against scratching or fading…
Since Bolt's dominance on the track over the past three seasons, he has been in high demand for his image and signature.


---