---
Lifestyle / Gadgets
Bang & Olufsen BeoVision 10 32-inch HDTV
Bang & Olufsen just announced it has added a new, smaller model to its BeoVision 10 lineup with a 32-inch version. The third in the series introduced this year sports the same edge LED-backlight, DVB-HD over-the-air TV tuning and two built-in speakers that are said to offer superior sound quality. Said to be the slimmest […]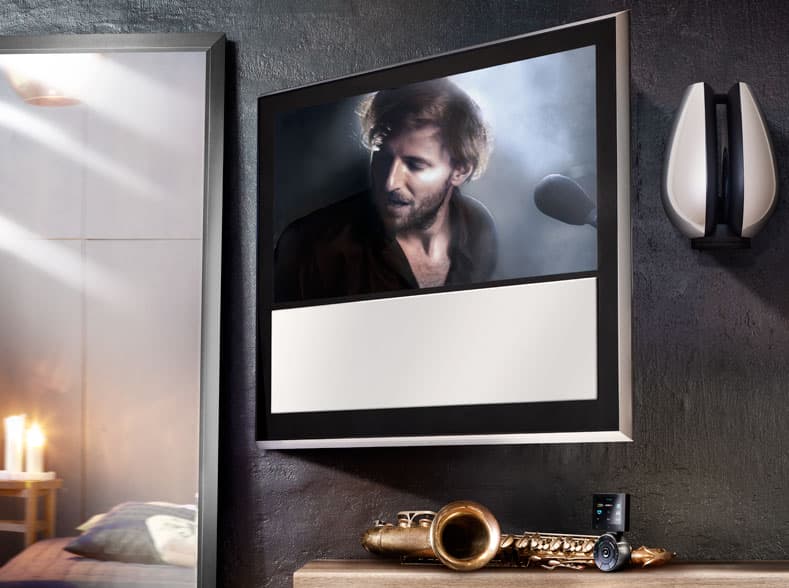 Bang & Olufsen just announced it has added a new, smaller model to its BeoVision 10 lineup with a 32-inch version.
The third in the series introduced this year sports the same edge LED-backlight, DVB-HD over-the-air TV tuning and two built-in speakers that are said to offer superior sound quality.
Said to be the slimmest TV the company has ever made, the edge-lit LCD design is less than 7cm deep complete with its wall-bracket.

A novel design, with a polished aluminium frame surrounding a black square formed from screen and speaker, helps make the TV look even slimmer.
The wall-bracket allows the set to swing out to an angle of up to 45 degrees, folding back flat to the wall when not in use.
It's also possible to change the speaker grille if required: a range of colours is available.
The BeoVision 10-32 has an optional motorized stand and is exclusively available from Bang & Olufsen at around $4,700.
Source: Whathifi
---