---
Leaders
10 Women Leading In Web3: Diversity In FinTech
Female-founded teams are reportedly a better bet in the male-dominated tech industry. During Women's History Month, we look at ten inspirational women who are going against odds in the world of crypto, NFTs and the metaverse.
Currently, as with many other industries, the crypto universe is dominated by men and investments into female founders are still bleak. According to new data by global fintech think tank findexable, 1.5 per cent (16) of 1,032 best-funded private fintech firms globally are founded solely by women but they receive just 1 per cent of the total fintech venture funding.
Last November, NTT DATA UK, the world leader in consulting and IT services, revealed that 68 per cent of men in technology believe women have equal progression opportunities within the sector while only a quarter of women agrees. Likewise, responses from each gender also differ on whether there are enough women in senior positions in tech — 35 per cent for men and 12 per cent for women. These findings, along with other reports, showed a clear chasm and gap in the tech world's efforts to address gender inequality.
FinTech, and everything categorised under it, continues to be the leading sector for venture funding, with US$134 billion invested in the space last year. With 99 per cent of that went to male founders, it begs the question of what would happen if it was spread out evenly instead.
Despite that, female-founded teams are outrunning and producing higher return rates than their male counterparts. For every one dollar invested in a female-founded business, the return is more than double that of male-founded businesses — 78 cents as compared to 31 cents to the dollar, as per Boston Consulting Group. That is practically delivering nearly 10 per cent more over a five-year period for women.
Angela Walch, research associate at the UCL Centre for Blockchain Technologies shares with Reuters: "As crypto becomes more mainstream, it is important to have diverse perspectives in creating and running the systems so that better decisions can be made."
So, you can imagine why this systematic way and imbalance in the web3 sector is a missed opportunity for investors since women-led startups could be a better bet.
On the topic of Women's History Month, we take a look at ten inspirational female founders and influencers who are going against odds and breaking the bias in the world of crypto, NFTs and the metaverse.
Ariana Waller
Also known as Ariana The Techie, Ariana Waller is a full-stack software engineer who has been in blockchain since 2017. She is the founder of US-based startup Mueshi, which is a marketplace to buy, sell and fractionally purchase fine art NFTs.
Waller is also incredibly passionate about encouraging more women to consider a career in web3 and expressed that "someone needs to hear your specific journey, your specific voice to be inspired to be in this space". The host of global podcast 'Women in TECH with Ariana' predicts that web3 developments will decentralise transitional institutions and believes that web3 can eventually positively impact international governments, voting systems, education, the arts and more.
Allyson Downey
Allyson Downey is the co-founder of Meta Angels, an NFT community that "harnesses metaverse relationships to unlock real-life opportunities".
Downey shares with Forbes: "We wanted to build out something that brought everybody to the table, regardless of their life experience to date, as long as they share the same core values of generosity of spirit, transparency and a belief in getting other people into the room."
The published writer and Techstars mentor thinks there is still an opportunity to set a foundation for equitable gender representation within web3. She adds that investing in developing an ecosystem that includes more female founders is an economically clever move.
One month in and @meta_angels has already revolutionized the space with secure lending, insanely low gas through contract optimization, and an exclusive Marketplace through @rarible. Plus art is 👍 pic.twitter.com/ST83CZITC5

— Megan Mueller (@okcrochet) March 24, 2022
Emily Yang
Emily Yang, or plpleasr, is one of the world's biggest NFT artists and a member of prolific investment group PleasrDAO as well — a collective of DeFi leaders, digital artists and early NFT collectors.
Yang famously created the 'Crypto vs Wall St' Fortune Magazine cover and has collaborated with Steve Aoki and Sotheby's to launch a fund in supporting upcoming female artists. The 27-year-old also made the list in Forbes' 30 Under 30 for Art & Style in 2022. Earlier this year, Yang sold an animation advertisement for US$525k, received more than US$700k from sales of her works and contributed all of it to charities, reported by CoinDesk.
For Taiwan-born Yang, the web3 community is still very inclusive and the platform serves as an important change for females in having an equal space and voice.
Stefania Barbaglio
Stefania Barbaglio is the founder and CEO of Cassiopeia Services, the award-winning London-based boutique investor and public relations agency. She also founded YouTube and podcast FinancialFox, which offers insights into topics of crypto and finance, discuss issues faced by the financial and investment world, as well as features exclusive interviews with leaders in the crypto space.
Considered one of the top British female opinion leaders in the crypto sphere, Barbaglio believes that web3 and crypto power an inclusive, diverse and permissionless system where creators are empowered. "Women's creativity, skills and abilities can shine without the traditional judgment by a patriarchal society where their sole role is wife and mother," she adds.
Iris ten Teije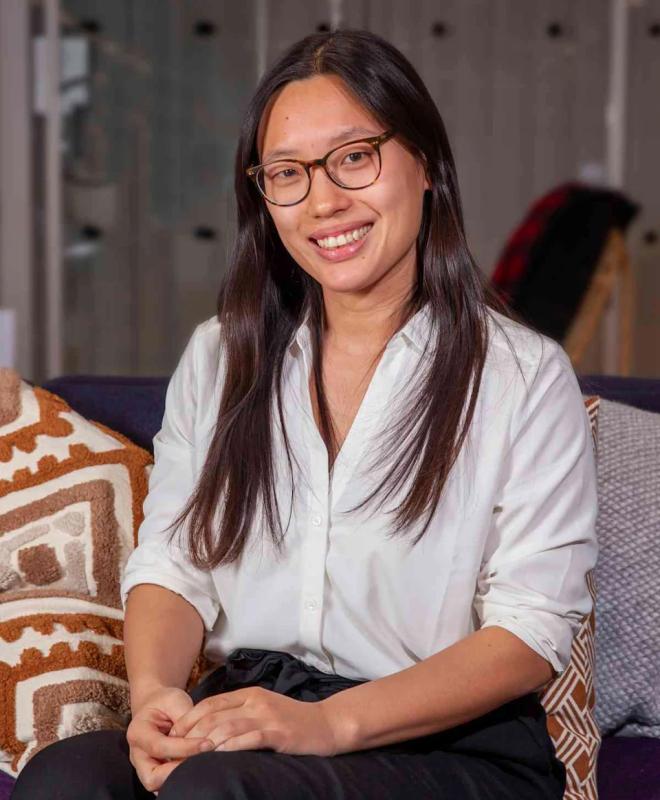 Co-founder and CEO of Koia, Iris ten Teije is excited about the prospect of communities joining together and democratising access to capital. Linking NFTs to real-world assets, her start-up is a "platform for people to buy, trade and collect fractions of iconic assets".
The Forbes Council Member strongly encourages women interested in entering the web3 sector to join several relevant communities and get involved in at least one NFT project they like.
Teije tells Yahoo Finance UK that "as trillions of dollars of value will be created in web3 over the next decade, I want women to benefit from that as much as men to get closer to true gender equality."
Martyna Borys-Liszka
Martyna Borys-Liszka is YAP Global's account director and chair of the Financial Services and Fintech Group. She is one of the few UK PR and communications experts specialising in cryptocurrency and blockchain. Borys led several award-winning EMEA-wide campaigns and was crucial to winning Edelman UK's first cryptocurrency client.
On Nadia's 'Women of Fintech' Podcast, Borys shared about the work she is doing to drive change across the entire industry and address gender imbalance in crypto. She looks towards "equal access to information and resources" and wishes that web3 and crypto will not be ominous to people outside of the industry in ten years. Earlier this year, she was named in PRWeek's 30 Under 30.
Krista Kim
Contemporary artist and founder of the Techism movement, Krista Kim's work explores the concept of digital consciousness. Deemed the 'new digital Rothko' by Forbes, Kim's working process is described as creating "metaverse realms that uplift humanity". She views the metaverse as a development to create new environments with a progressive culture beyond real-world divisions of race, gender, religion, politics and geography.
The #Louis200 visionary wants more female leaders in the evolution of web3. "The more empowered women are in web3, the more evolved and peaceful the world will become as a whole as women will create alternate worlds in the metaverse that changes world culture, co-creation, collaboration and decentralisation."
Jaime Schmidt
Jaime Schmidt is the co-founder of BFF. The decentralised organisation is an emerging community that supports women and non-binary people in receiving their share of knowledge, opportunity and financial rewards in web3. In just about a month, the community grew to 14,000 members. The group has 70 founding members including Gwyneth Paltrow, Tyra Banks, Julia Hartz and Mila Kunis.
Schmidt states there is a need for more diverse voices at the forefront of web3 as it is "critical for innovation, mass adoption and social good".
Laura Shin
Laura Shin is a crypto-journalist, former senior editor at Forbes and host of the 'Unchained' podcast, a no-hype resource for all things crypto. She is also the author of 'The Cryptopians: Idealism, Greed, Lies', and 'Making of the First Big Cryptocurrency Craze'.
"The ideals of Web3 are about democratising access to financial services and also democratising governance, so a world in which the wealth and power went primarily to men would be antithetical to those ideals," said Shin.
The writer thinks web3 will be "more ubiquitous, easier to use, more tangible and less abstract", and advises crypto-curious women to have fun because "if you pursue your own joy, you'll naturally succeed".
Kadine James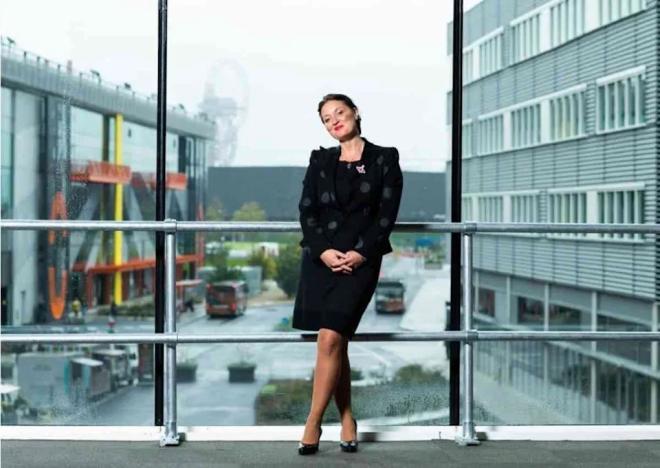 Creative technologist Kadine James works at Yahoo Creative Studios where she specialises in 3D virtual production, motion capture and mixed reality broadcasting, Volumetric capture, and photogrammetry technologies. The prominent UK Tech evangelist is also an advisor to AllStarsWomen NFT Club and DAO, as well as the founder of The Immersive Kind, a crypto fashion and digital art collective.
James said more needs to be done to change the male-dominated crypto industry and "bridge the funding and investment gap". She also sees the future of web3 as somewhere that metaverse becomes tangible and what people do and own as their digital selves can exist across all platforms; virtual identities are also core to who one is in the 'real world'.
For more reads on Leaders, click here.
---