---
Business / Billionaires
Twitter's Rebranding Cements Elon Musk's Legacy As One Of The Most Influential Tech Magnates Of All Time 
Despite his divisive nature you cannot deny Musk's impact and how he has affected the way we live.
Love him or hate him, Elon Musk is a visionary, albeit for better or worse. Twitter has announced a change to its logo, from the recognisable blue bird to an "interim X" design. While the shake-up has been met with dissension online, the choice of logo is all too familiar. "X" now follows the likes of some of Musk's other six companies including "SpaceX" and "xAi"; an alphabet he has a longstanding affinity with. In 2017, Musk repurchased the domain name X.com from PayPal later explaining he did so because "it has great sentimental value". The removal of the "Twitter bird" logo (which has been part of the social media platform's imagery since 2006) may further damage Twitter's already precarious reputation. CNBC reports state "Twitter's rebrand is a reminder that Elon Musk, not Threads or any other app, is and has always been the most likely "Twitter killer".

Read More: What is "Threads" and Why is Twitter Threatened?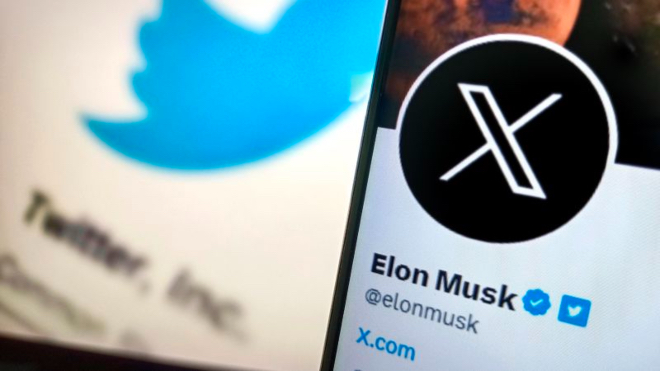 The news of Twitter's rebranding comes after the announcement of Musk's new company xAI that the billionaire aims to be the alternative to Open AI's Chat GPT and competing with Google's Bard, and other similar platforms. According to Musk, xAi's goal is to "understand the true nature of the universe". Bloomberg reports that the start-up is slated to include 12 industry experts as first employees including former employees at Google's DeepMind, Microsoft, and Tesla.
This is the latest in Elon Musk's reign over social media and AI. With some of his more recent controversial decisions, it is easy to forget how much of an impact Musk has in the realm of reality. For instance, at the start of the millennium, Musk formed PayPal by merging his online bank X.com with the software company Confinity. Despite a rough start with PayPal being referred to as one of the "worst business ideas" of 1999, it would go on to revolutionise the future of managing money and online banking highlighting yet another instance why Musk is ahead of his time.
Read More: Elon Musk Presents Bonkers Mars Mission
In 2003, the now famous electric car company Tesla, was formed and the following year Musk became the company's largest shareholder with a US$6.5 million investment before becoming CEO in 2008. This would culminate to a point In 2021 when Tesla was valued at over US$1 trillion.
That being said, Musk's entrepreneurial prowess comes with a volatile track record. His aggressive start-up approach and rush to scale particularly with Tesla and Twitter often comes at the expense of his softwear engineers. His US$44 billion acquisition of Twitter in 2022 saw 50 Tesla employees move to Twitter. CNBC reported that employees were instructed to work 12-hour shifts to meet Musk's aggressive deadlines. On May 20, 2018, Musk tweeted: "Nothing stopping Tesla team at our car plant from voting union. Could do so tmrw if they wanted. But why pay union dues and give up stock options for nothing? Our safety record is 2X better than when plant was UAW & everybody already gets healthcare." This infamous Tweet would later come with a court-ordered ruling stating that Musk "unlawfully threatened to take away employees' stock options".

Read More: Elon Musk Buys Twitter In $44Bn Deal — An Uncertain Future
As it stands, BusinessInsider states that Twitter's advertising revenue has been cut in half since Musk took over with Art Invest marking down its Twitter valuation by 47 percent. As for Tesla, the Union Bank of Switzerland (UBS) downgarded Tesla's valuation after reporting that price cuts were taking their toll on margins despite "getting it right" on pricing, production and technology. In the year's second quarter Tesla achieved US$ 24.9 billion in sales and an US$0.91 earnings per share which is why Forbes called its US$820 billion valuation a "disconenct from reality".
A financial funk is a stituation Musk is no stranger to, running out of cash in 2010 after "investing his last cent in his business". While his circumstances may not be as dire in 2023, the legacy he is leaving behind (for this generation and the next) may be as remarkable as it is divisive.

For more on the latest news in business, click here.
---