---
Business
SKS Capital's Jack Chen: "SKS sets itself apart with unique strengths that are difficult to duplicate"
Jack Chen understands the crucial steps for any brand looking to establish itself in a new market — from beauty to sustainability.
Jack Chen is a man who understands market research. With his understanding of the complexities in adapting strategies to achieve successful overseas expansions while delivering dynamic e-commerce platforms that are crucial in captivating consumers, Chen brings an unparalleled value to world of high-value investments. In 2021, LUXUO interviewed Kuei "Jack" Chen, Managing Partner and Founder at SKS Capital to discuss his selection process when investing in new brands. Now two years on, LUXUO catches up with Jack to discuss SKS Capital's entry into the beauty sector and further plans of expansion in Singapore alongside localising the brand to meet local consumer behaviours and needs.
Good to meet you again in the Lion City! You have spent plenty of time lately in Singapore. Why is this capital city becoming strategically important in the growth of SKS Capital?
Singapore has indeed become an increasingly strategic location for the growth of Capital for multiple reasons. First, as SKS strategically focuses on cross-border expansion, Singapore's international nature makes it a micro-market where brands can test their ability to expand. Its diverse consumer base and high concentration of different nationalities provide a relatively low-risk environment to gauge how well a product or service would be received on a larger scale.
Second, Singapore also acts as an entry point for companies and institutions from outside of Asia looking to penetrate Asian markets. Its well-established legal framework and business-friendly environment make it easier for foreign companies to set up operations, providing a solid stepping stone into other regional markets. It's worth mentioning that Western Funds of Funds (FoF) often utilise Singapore as a gateway to invest in the Asian market, specifically aiming to capture opportunities in the East Asia and Southeast Asian (SEA) region. We are actively engaging with potential investors from all over the world in Singapore to discuss opportunities in Asian markets.
We know SKS has been focusing on the beauty sector. Can you tell us why this sector is so interesting and how it has changed over the years. Any major difference pre and post Covid?
The beauty sector has always been a fascinating field for SKS Capital, and its evolution over the years has only heightened our interest. Before diving into the changes, it's essential to acknowledge the challenges the sector has been facing. One key issue is the dominance of big global brands that tend to offer standard products for a global audience. While these products have broad appeal, they often lack the nuanced offerings that today's consumers are increasingly seeking.
This leads me to the opportunities that have arisen, particularly in the wake of new Hollywood influences and consumer trends. People are not just looking for basic skincare or makeup products; they are looking for something unique, something that resonates with their individuality. This quest for distinctiveness creates a massive opening for brands that can offer a variety of products tailored to different demands. That's where SKS comes into play. We aim to fill this gap by investing in companies that provide more choices for the discerning customer.
Another change is affected by the COVID-19 pandemic, notably in how consumers engage with brands. Direct-to-Consumer (DTC) models have seen a significant uptick as e-commerce proliferated during the lockdowns. This shift to online shopping hasn't just been a survival tactic; it's turned into a long-term strategy that aligns with consumer convenience and preference.
To sum up, the beauty sector is undergoing a fascinating transformation. From a market saturated with global brands to a landscape that cherishes uniqueness and personal preferences, the changes are both challenging and exhilarating. Add to this the pivot to e-commerce accelerated by the pandemic, and it's easy to see why this sector remains a compelling focus for us.
Read More: Kuei Chen, SKS Capital: It's All About Forging Human Connections
Asia is such a diverse region. Can you tell us what common trends you see across the region and point out any specific regional differences?
The beauty industry in Asia Pacific stands out as a major player in the global market, with countries like Japan, South Korea, and emerging hotspots like India playing pivotal roles. Southeast Asia, with its blend of traditional and modern influences, has seen a surge in digital adoption, with over 100 million new online shoppers since the pandemic. This digital transformation has been accompanied by innovations in retail, such as livestreaming, augmented reality (AR), and a shift towards cashless payments. The region's complexity is further highlighted by its rapid e-commerce growth, which skyrocketed from USD 5.5 billion in 2015 to USD 100 billion in 2021.
The Asia Pacific region has witnessed robust growth in consumer spending in the beauty sector, driven by factors such as the rise of the middle class and increasing digital penetration. Specifically, India's beauty market is a testament to this growth, with projections indicating an expansion from $14 billion to $21 billion by 2027, fueled by an expanding middle class and a youthful demographic where half of its 1.4 billion population is under the age of 30 (as per the Beauty in Asia Pacific report). Furthermore, Southeast Asia's digital economy's rapid ascent, approaching a gross merchandise value (GMV) of USD 200 billion in 2022—three years earlier than anticipated—underscores the surge in consumer spending in the digital realm. However, this growth has not come without challenges. The market landscape is rife with intense competition, with both global and local brands vying for a slice of the market share.
Local players in SEA have showcased both innovation, and a deep understanding of their consumer base. They have harnessed technology to engage and captivate consumers. Innovations like livestreaming and "Shoppertainment" have become prevalent, indicating how local players are at the forefront of the retail evolution. Furthermore, the rise of e-payment solutions and diverse payment methods, from cash-on-demand to Buy Now, Pay Later (BNPL) services, has revolutionised the retail landscape. This has not only provided convenience to consumers but also opened up opportunities for millions who were previously unbanked or underbanked in the region.
SKS has its origin in Taiwan, which is not a traditionally large beauty market. How did you establish your connection across the region?
Our manufacturing heritage, which extends over three generations and spans 60 years, has allowed us to build a vast network both in Asia and globally. Our presence, with offices and factories in various countries, significantly bolsters our reach. Thanks to our specialisation in primary packaging, we've not only established strong relationships with major brands like Estée Lauder, L'Oréal, and Shiseido but have also built robust connections throughout the supply chain—from packaging and fulfillment to formulation and in-house design.
Besides, we strategically collaborate with the best players in the region, which enhances our expertise and allows us to offer comprehensive solutions in the beauty sector. This includes forging deep connections with market leaders in logistics and sales channels, whether it's e-commerce platforms or traditional retail. Thus, even Taiwan itself may not be a large beauty market, our extensive network and deep relationships have positioned us as a key player in the regional beauty industry.
What is your key offering when talking to local brands?
When engaging with local brands, our key offerings are multi-dimensional, aimed at creating a win-win partnership for all stakeholders involved. The cornerstone of our interaction with local brands is their expansion overseas. It's a critical aspect of our investment theme to introduce brands to new markets, thereby adding substantial value to their business. We believe in not just growing, but growing wisely and efficiently. Conversely, we also specialise in introducing foreign brands to local markets when we identify a good fit. We usually offer a comprehensive strategy for overseas growth that includes market research, a concrete entry plan, and identification of local partners. This may span across various channels, including e-commerce enablers, retailers, and distributors. We provide the know-how and the network to ensure a smooth and successful overseas entry
What are the challenges when taking local beauty brands overseas?
Expanding local beauty brands to international markets comes with its own set of unique challenges. The regulatory requirements, for example, can vary widely from one country to another. Whether it's meeting the FDA standards in the U.S. or conforming to EU regulations, understanding and adhering to these rules are crucial steps for any brand looking to establish itself in a new market.
Logistical complexities also present challenges. Beyond just shipping and distribution, there are details like customizing the supply chain to meet local demand, control cost and managing stock levels effectively.
Localisation is another vital aspect. This goes beyond simply translating text on packaging—it involves cultural adaptation. For instance, what appeals to consumers in one country in terms of branding, packaging design, or even the product itself may not resonate with consumers in another market. Therefore, localising the brand is not merely about translation but about a comprehensive understanding of cultural norms, consumer behaviors and preferences, and even local competition. It's an intricate process that requires a deep understanding of the new market to successfully introduce a brand to a different consumer base.
Besides, digital platforms differ between regions too. It includes understanding the subtleties of ranking algorithms and the preferred advertising formats on different e-commerce platforms. This requires a deep understanding of the platform dynamics, including how to effectively communicate with local consumers.
A notable example illustrating the pitfalls of not adapting to local demand/preferences is Sephora's initial entry into Japan. The company maintained its warehouse style and self-service approach, which was at odds with the local preference for personalised service and in-depth consultations. Sephora had to redesign its approach to align with Japanese consumer expectations, a costly lesson in the importance of understanding local market conditions.
Lastly, it's crucial to be aware of the "unwritten rules" in each market. For instance, the payment structures for Key Opinion Leaders (KOLs) differ significantly between East and West. In China, many live streamers charge a fixed amount in addition to a commission from sales. In contrast, influencers in the U.S. or Europe often work for a fixed amount only. Also, while YouTubers in the West have greater creative freedom in how they present sponsored content, Chinese KOLs tend to adhere closely to detailed guidelines provided by the brand.
Understanding these complexities and adapting strategies accordingly are key to successful overseas expansion. It is not merely a "copy-paste" of what works in the home market but requires nuanced understanding and tailored approaches.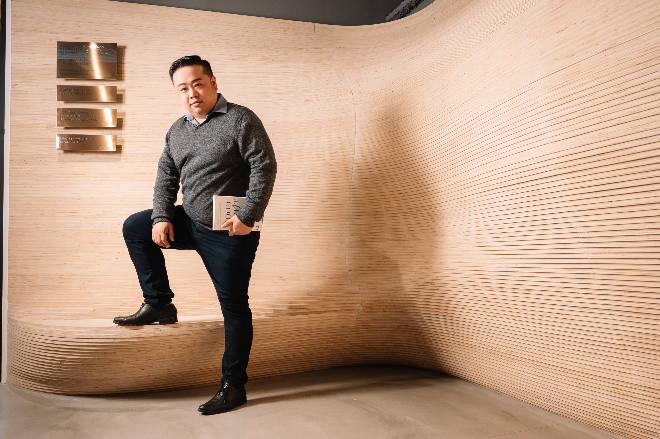 How crucial is it to provide supply chain and marketing supports to your portfolio companies? How is SKS capable of such support?
With over three generations and by being the second largest supply chain for beauty and cosmetics in the world, it is embedded in our DNA to help our portfolio companies.
We have a deep understanding of the entire beauty value chain, from sourcing and packaging to logistics. Our extensive network across Asia enables us to offer turnkey supply chain solutions, accelerating market entry for our portfolio companies.
On the marketing front, our team's digital-native background positions us well to fully understand the market needs, customer behaviours and craft localized marketing plans featuring the right products for the right markets. We also focus on an omnichannel strategy that seamlessly integrate both online and offline distribution channels, optimizing engagement at all customer touchpoints.
SKS sets itself apart with unique strengths that are difficult to duplicate. Our data-driven insights, backed by a mature ecosystem, enable us to identify the next industry leaders with a depth of insight. We elevate this approach by actively involving our experienced distributors and retailers in the evaluation process, relying on their rich experience and real-world data to gauge the potential and market fit of prospective brands. Besides, we offer end-to-end solutions that go beyond mere financial support, providing a full suite of services—from supply chain optimization to strategic marketing—that is also very hard to replicate. Finally, our strategic advantage is further amplified by our regional know-how, underpinned by a diverse team and strong partnerships with local industry leaders. This unique blend of capabilities not only differentiates us but also ensures that we add substantial value to our portfolio companies.
How key is the concept of "sustainability" when selecting companies your fund invests into?
Delivering sustainable solutions is at the core of our investment philosophy. With our deep familiarity with sustainability standards and L'Oréal supplier ESG audit, we possess a unique advantage in guiding and coaching our portfolio companies toward environmentally responsible practices.
We prioritize ESG compliance and actively promote sustainable approaches in every aspect of our investments. From packaging materials to the manufacturing process, we provide expert guidance to our portfolio companies, ensuring they adopt eco-friendly practices that align with international standards. Our commitment to sustainability not only reflects our ethical values but also strengthens the long-term viability and success of the brands we support.
Who these days are most interested in investing in the beauty sector?
Various types of investors are attracted to the beauty sector for different reasons. Private equity firms value its steady growth and recession-proof characteristics, while family offices see it as a long-term, stable investment for diversification. Angel investors typically have backgrounds in beauty, wellness, or consumer tech and are on the lookout for high-potential startups. Corporate investors are aiming for strategic integrations of innovative products, and retail giants want to integrate these brands into their platforms. Now, investing through SKS Capital offers four key advantages. First, we provide risk mitigation by diversifying portfolio, unlike individual investors who may put all their eggs in one basket. Second, our data-driven insights and expansive ecosystem let us not only identify but also nurture high-potential companies. Third, our deep industry connections across Asia offer unique access to partnerships and deals. Lastly, for those unfamiliar with the sector's operational intricacies, we offer expertise in supply chain management, market entry, and regulatory compliance. Overall, we offer a more comprehensive, lower-risk alternative to direct investment.
Where do you see your fund in five years?
In five years, SKS Capital aims to be a leader in venture capital in Asia's beauty and consumer industry. We're not just looking to scale for the sake of revenue; we're committed to enriching the consumer experience by introducing them to a diverse array of quality brands. This also allows us to foster cross-market collaborations, enhancing value for both our investors and portfolio companies.
We're on track to develop a more mature ecosystem in the SEA region, targeting an ambitious 50 percent annual increase in the volume of goods sold. We also plan to diversify our investor base to include a greater number of institutional and family office investors, aligning with our "For Us, By Us" philosophy.
Ethically, we are committed to advancing mature ESG solutions that enhance the entire value chain.
Revenue-wise, we are exploring new business models, including franchising and distribution, to complement our core venture capital activities. We aim to be known as the "Gatekeeper of Consumer Interests in SEA," analogous to the role TPG or ABG plays in America.
Our investment focus is designed to be agile, allowing us to seize emerging opportunities in areas like AI marketing, cost-efficient operations, and innovative retail strategies. This approach aims to optimize key performance metrics such as Return on Advertising Spend (ROAS) and Customer Acquisition Cost to Lifetime Value Ratio (CIR). By doing so, we are positioned to deliver unparalleled value not just to our investors and portfolio companies, but also to end consumers who benefit from the cutting-edge brands and products we bring to market.
You will be organising a one-day seminar in Singapore on October 25 2023. What will be the key highlights? What do you want existing investors and potential new ones to remember when heading home after the seminar?
We aim to offer groundbreaking insights into the role of venture capital in the beauty sector, particularly focusing on cross-border opportunities and innovations, which will be further discussed in a panel session. In addition, attendees will also get a closer look at the brands we're currently supporting through a portfolio showcase, understanding beauty market in Korea, China and SEA. We also invited a renowned beauty-focused YouTuber Tina Yong to offer her unique insights on digital beauty culture. The event will also provide ample opportunities to network and connect with industry leaders.
As for key takeaways, attendees will leave with a better understanding of SKS Ventures' unique value proposition. They will also get a current snapshot of the industry landscape in Asia, empowering them to make more informed decisions. It's a comprehensive experience designed to add value to existing and investors, brands, distributors and retailers.
For more on LUXUO's exclusive business interviews, click here.


---