---
Business
Luxury Powerhouses: Kering Buys 30 Percent of Valentino, LVMH Pays US $166 Million To Sponsor The Paris 2024 Summer Olympics
Kering and LVMH go head-to-head with their own conglomerate strategy dynamics — from a Kering acquisition to an LVMH sponsorship deal of Olympic proportions.
Last week The Kering Group made an acquisition bid towards Valentino, announcing that it bought a 30 percent stake in the Italian Maison for €1.7 billion in cash. The move is part of a broader strategic partnership with Qatari investment fund Mayhoola as Gucci — another house under the Kering umbrella — navigates its way during a transitional year towards growth. Gucci, which accounts for nearly half of Kering revenues, is in the midst of a managerial reshuffling having recently found a new creative director in Sabato De Sarno, replacing predecessor Alessandro Michele who had been at the helm of the Italian label since 2015.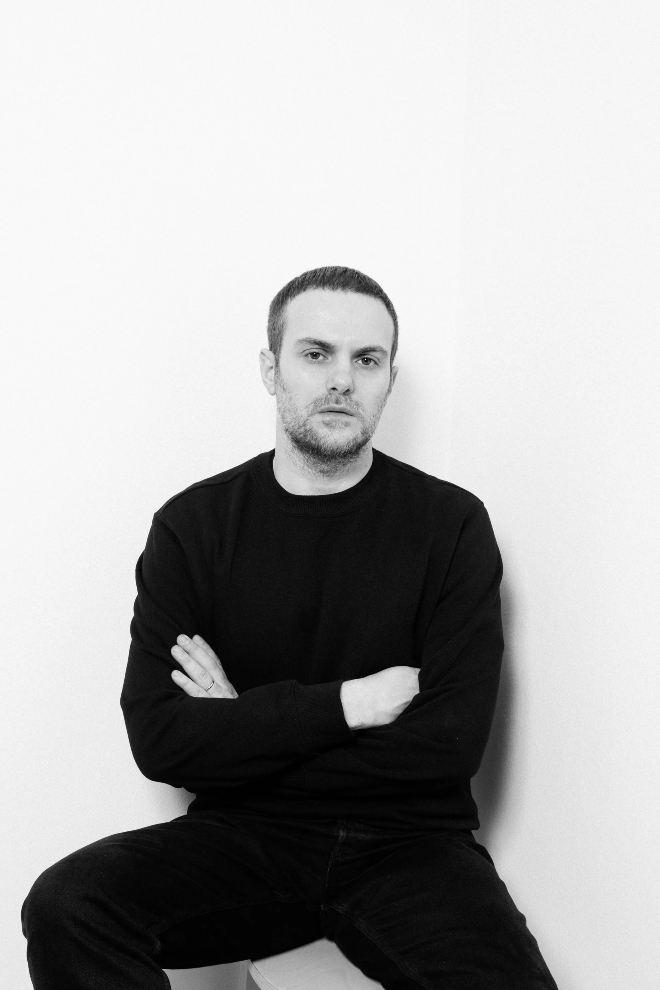 ABC News reports that while Gucci sales "stagnate", Kering achieved first-half revenues of €10.1 billion for the first half of the fiscal year of 2023, with two percent year-on-year increase both as reported and on a comparable basis. Part of the deal stipulates that Kering will have the option to buy 100 percent of Valentino by 2028. Valentino recorded revenues of €1.4 billion in 2022 perhaps partially due to the stability of Pierpaolo Piccoli's role as creative director which he has helmed since 2008. News of the acquisition comes after Kering Beauté procured luxury fragrance house Creed from BlackRock Long Term Private Capital Europe in a strategic move that aims to push the company's future growth in the beauty industry.
Read More: Kering Acquires Creed In A "Natural Extension" of The Group's Luxury Universe
Sabato De Sarno will make his debut at Gucci with the women's Spring 2024 collection at the upcoming Milan Fashion Week in September. In an official statement, François-Henri Pinault, Chairman and CEO of Kering commented: "I am impressed with the evolution of Valentino under Mayhoola ownership…I am very pleased of this first step in our collaboration with Mayhoola to develop Valentino and pursue the very strong strategic journey of brand elevation that Jacopo Venturini will continue to lead."
Read More: Kering Group's Saint Laurent Surges with 37% Growth in Q1 2022
While Kering prepares for a potential acquisition, LVMH gears up for a different kind of takeover altogether. LVMH's Bernard Arnault plans to sponsor the 2024 Summer Olympics in a first-of-its-kind deal that comes with a US$166 million (or approx. €150 million) payout and will include Chaumet medals and Moet Hennessy wine. With Paris being the fashion capital of the world and the home of haute couture, the Summer 2024 games are expected to draw international eyeballs from both sport and sartorial appreciators, something which LVMH aims to leverage for growth in brand awareness and potential affinity by athlete association. It is a move which Arnault aptly says, "will contribute to heightening the appeal of France around the world."
Read More: Richemont Group Says No to an Acquisition by LVMH
LVMH plans to go beyond one-dimensional product-placement-style marketing to a commitment to having a holistic part to play from the design of the games' from medals — by storied Parisian jeweler Chaumet — to the production of wines and spirits by Moet Hennessy that will be served to guests. An official statement released by LVMH states that between now and the opening ceremony, Louis Vuitton, Dior, and Berluti will also present different aspects of their engagement. While the scale may be a first of its kind, LVMH has a history of sponsorships with global sporting events with Hublot previously being the official timekeeper of the 2023 FIFA Women's World Cup (Hublot's third time serving in this role after the 2015 and 2019 tournaments). With the streaming of national sports being a multi-billion industry, LVMH aims to position itself in the realm of pop culture.
Read More: Strength to Strength: LVMH Bulls Through Q1 2023
The partnership is the latest in a longstanding relationship that LVMH has with sports, having previously provided support for high-level sporting showcases and prestigious international competitions including Louis Vuitton designing in-game outfits and a trophy-carrying case for the Riot Game's League of Legends World Championship in 2020 and the release of Dior x Air Jordan 1 Sneakers during the NBA All-Star weekend in 2020. "From the creation of numerous trophies to the design of trunks made specially to hold them, LVMH Maisons have long been partners to the world of sports, spanning a wide variety of disciplines, from tennis, rugby and basketball to soccer and automobile racing", an official statement from LVMH's website reads.
Read More: Armani Group Achieves Continuous Growth Across 2022 and Q1 2023
The Olympics are scheduled to take place from 26 July 2024 to 11 August 2024, and while Forbes reports that Parisians were initially apprehensive about the nation playing host with worries about traffic and increased rent, the Olympics will undoubtedly bring money into the French economy.
For the latest in business, click here.


---