---
Style / Fashion
Charlotte Rampling Becomes Saint Laurent's New High Priestess In Its Latest Fashion Film
"A world bathed by a red, hazy, velvety light, reminiscent of the glory years of giallo." Anthony Vaccarello collaborated with Gaspar Noé to create a short film that calls to mind Saint Laurent Rive Gauche boutiques in the '60s.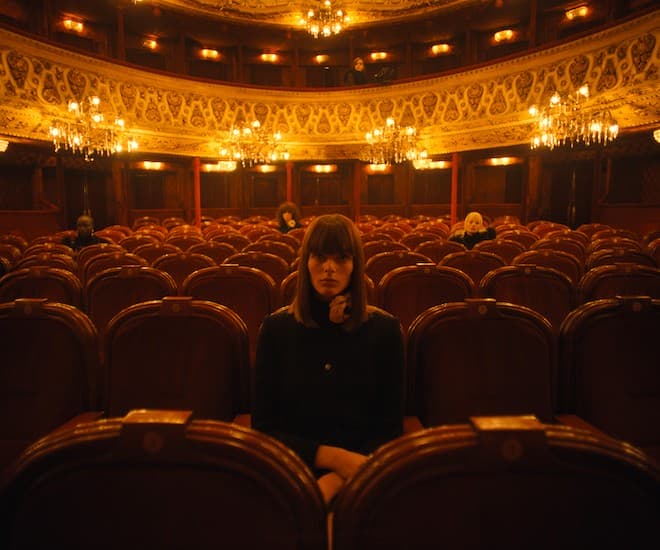 Saint Laurent, the French luxury and trend-setting house, sure knows how to stage their runway to showcase their new collection. For its SS'21 collection, first unveiled on December 15, the house has brought us to an unknown desert. This time, Saint Laurent's Creative Director Anthony Vaccarello brings us to a spooky mansion.
The house's SS'21 collection is reinterpreted by Argentine filmmaker Gaspar Noé through a fashion film titled Summer of '21, The provocative film director has previously collaborated with Saint Laurent on a film, Lux Aeterna, which has debuted at the Cannes Film Festival in 2019.
Clocking in just under eight minutes, the fashion film begins with a female running through the dark woods while her screams pierced through the otherwise silent forest; she's being chased by an unknown entity. As she sprints away from the shadows, a mansion appears in a distant, taking her chances, she enters. The scene changes and everything is now bathed in hazy, red light then we are greeted with award-winning actress, Charlotte Rampling who plays as the high priestess, admiring herself in front of a mirror. She's decked out in the season's outfit: a flowy gown trimmed with feathers around the neck and the wrists.
The film continues to transport us to different rooms where models — Anok Yai, Antonia Przedpelski, Sora Choi, Grace Hartzel and many others — strut and saunter from one sofa to another. They are clad in various pieces like leather dresses, hot pants and silk blouses with floral detailing. The models seem to be waiting and while doing so, they play chess, check their phones, all the while a remix of Donna Summer's I Feel Love by SebastiAn plays in the background.
Then, a signal is given, all the models, as though in a trance, make their way to a concert hall where they are seated (socially distanced, no less) facing the stage. All eyes are on the stage, the curtain raises and Rampling emerges. Yellow light shines on her, she lifts her hands up as though she's receiving adoration by many people. This is symbolic because after a tumultuous year, everyone is looking forward to a fresh start to the upcoming decade and Rampling represents this new dawn that's about to unfold.
Here is the video
Images courtesy of Saint Laurent
---