---
Style / Fashion
Boss Spring Summer 21 Collection Is Simple Yet Luxe
Boss Spring Summer 21 Collection Represents The Transition And Shift Towards Comfort While Providing That Savoir Faire Tailoring That The Brand Is Known For.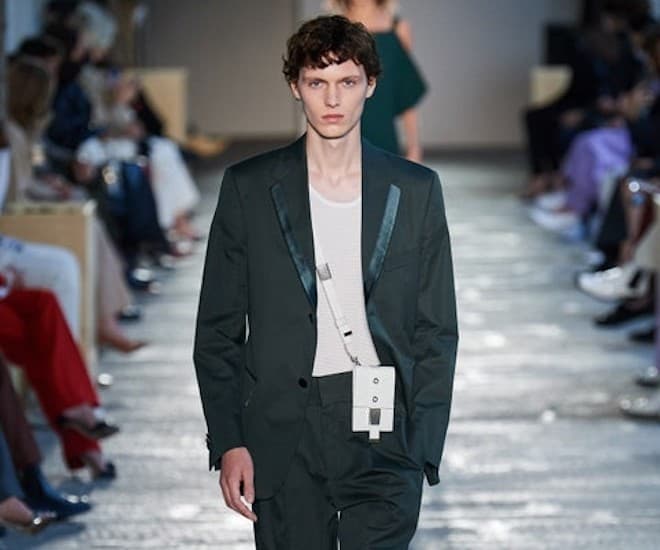 If we were to follow Maslow's hierarchy of needs, where the base represents essential needs, owning a suit from Hugo Boss definitely falls into that category. This is especially so for any young men or women who are starting out in the workforce as wearing a well-tailored suit helps to raise confidence, an important ego booster we all need in life. For the German luxury brand, it has only one goal in mind when it comes to designing suits, that is to convert these first-time buyers into loyalists where they will subsequently buy into Boss' other ready-to-wear collections. 
Boss' Spring/Summer 21 collection, Ingo Wilts, the chief brand officer, conceived the assemblage prior to the outbreak of the coronavirus and he wanted to weave in more of the brand's long-established heritage and tailoring to the new collection. However, the initial plans were thrown into disarray when the number of infection cases surged across the world, prompted governments to impose stringent measures such as lockdowns and travel restrictions. This new norm drastically altered how we conduct our day-to-day activities, including how we dress ourselves during this strange period. 
While the collection is peppered with more lounge pieces such as hoodies and tracksuit trousers, these are elevated when paired with suit jackets or a trench coat. This shift towards casual dressing is a reflection of people's newfound obsession with comfort as we spent more time at home. But a well-cut suit will never go out of style and can be worn on any occasion including a parkour session, Boss fans can rest assured that the brand's sartorial sense is not forgotten because it is in fact, a timeless style. 
The colour palette this season primarily involves caramel, blue and black, all of it simple to coordinate when you match with other pieces. Adding some whimsical moments into the collection, Wilts collaborated with London-based artist William Farr, whose specialisation in wire and flower sculptures are translated into vibrate embroideries adorning across the crisp white suiting. And in line with the sustainability movement across the industry, Boss is donating 40 acacia trees used in decorating the runway to the city of Milan.
Images courtesy of Filippo Fior / Gorunway.com
---