---
Culture / Events
Zurich Airport boasts "best airport bar"
A bar at Switzerland's Zurich Airport has been named as the best airport bar in the world at the Airport Food and Beverage Awards, held in Manchester earlier this week. The Center Bar, which stretches along one side of Zurich's departure terminal, beat contenders that included Harry's Bar, an open air lounge on the roof […]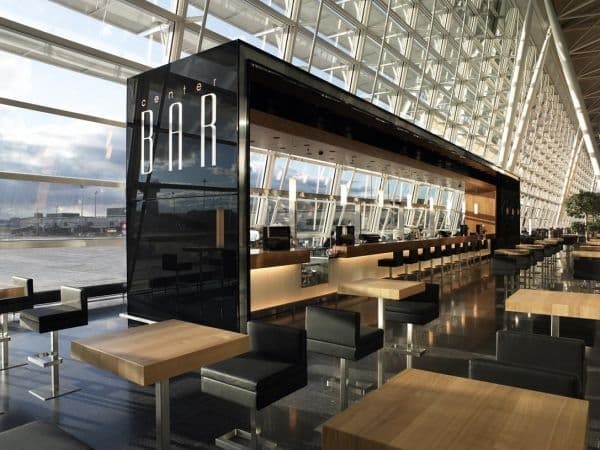 A bar at Switzerland's Zurich Airport has been named as the best airport bar in the world at the Airport Food and Beverage Awards, held in Manchester earlier this week.
The Center Bar, which stretches along one side of Zurich's departure terminal, beat contenders that included Harry's Bar, an open air lounge on the roof of Singapore's Changi Airport, and Saji Bumi at Kuala Lumpur International Airport.
Bars at Brussels Airport and Newark Liberty International Airport shared the prize for the best wine bar category, with the Beaudevin Wine and Tapas bar winning in Belgium and Vino Volo taking the prize in the US.

In the non-alcoholic drinks category, the gong went to Perfect Day, a coffee and sandwich outlet at Frankfurt Airport which uses organic coffee beans harvested from the mountain rainforests of Southern India.
French-inspired restaurant Le Grand Comptoir at George Bush Intercontinental Airport in Houston, Texas won the prize for best food-led cafe bar/restaurant, while Frankfurt Airport took another prize for Kaefers Bistro, judged the best full service restaurant.
The Airport Food and Beverage Awards are the first of their kind for airport outlet operators, and winners were selected by a panel of three aviation experts including Martin Moodie, editor of travel retail publication The Moodie Report.
Moodie, whose team attends almost every major terminal and airport opening in the world, says that he believes food and beverages sold in airports has grown hugely in importance over the past decade — and the amount of money we spend on our pre-flight tipples and snacks is set to rise as well.
"It is now an absolutely core part of an airport's activity," he said. "A quality food & Beverage offer reflects positive on an airport's overall reputation; a sub-standard one has a disproportionately negative effect."
Source: AFPrelaxnews – See the full list of winners at The Moodie Report
---