---
Culture / Events
Takashi Murakami's retrospective
Born in Tokyo in 1962, Takashi Murakami is one of the most influential artists of Japan. He was considered the Japanese Andy Warhol, but in his artworks in place of Marilyn Monroe or Campbell's Soup, there is a representation of contemporary popular culture in the forms of anime and manga, together with American Pop Art […]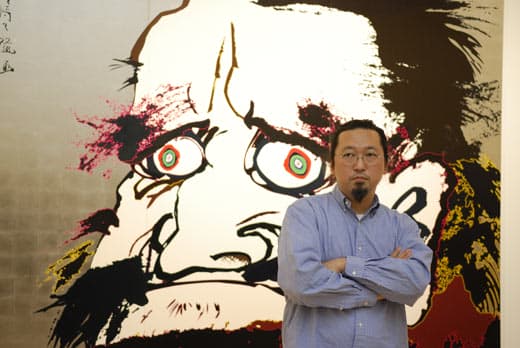 Born in Tokyo in 1962, Takashi Murakami is one of the most influential artists of Japan.
He was considered the Japanese Andy Warhol, but in his artworks in place of Marilyn Monroe or Campbell's Soup, there is a representation of contemporary popular culture in the forms of anime and manga, together with American Pop Art and European Surrealism.
From February 17 through May 31 2009, his "Superflat" style, as he himself defines it in his own writings, is on exibition at the Guggenheim Museum in Bilbao.


This retrospective features more than 90 artworks in various media including painting, sculpture, installation, and film that track the ongoing evolution of Murakami's anime alter ego DOB, otaku-inspired figure projects of the late '90s, and an archive of licensed Kaikai Kiki Co., Ltd. merchandise that span Murakami's entire career.
Sponsored by Fundación Jesús Serra and Seguros Bilbao, and organized by The Museum of Contemporary Art, Los Angeles (MOCA), the exhibition offers us a view over this artist's personal universe: from his early works in the 1990s, in which he explored his own identity, to his large-scale sculptures created after 2000, and ending with his gallery of manufactured objects, his animation projects, his connection to the world of fashion (Marc Jacobs, artistic director for Louis Vuitton, has worked numerous times with Takashi Murakami), and his compelling works of recent years.
"Throughout his career, Murakami has made his personal and artistic legacy an amalgamation of Japanese, European and American traditions that he has been able to combine in order to develop a unique aesthetic, which has generated a proliferation of distinctive images and icons," said curator Paul Schimmel.
Takashi Murakami works in his atelier, called "Hiropon factory" , with over 100 assistants and artists, and here he also develops his funny hobby: hybridizing cactus from seed.
---