---
Culture / Events
Diane von Furstenberg opens exhibit in Beijing
After vowing to increase her presence in the Chinese market a few years ago, Diane von Furstenberg has brought her "Journey of a Dress" exhibit to Beijing. The display that details her fashion house's history opened to the public at the Pace Gallery on April 4 after having traveled Moscow and São Paulo, also known […]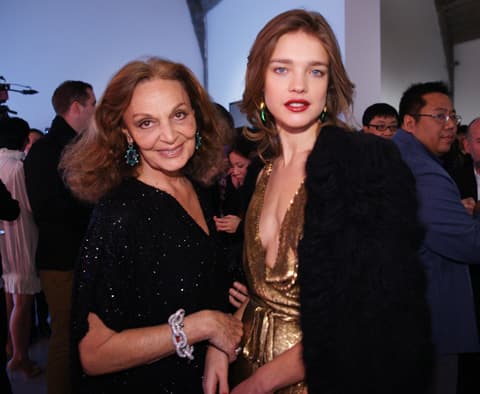 After vowing to increase her presence in the Chinese market a few years ago, Diane von Furstenberg has brought her "Journey of a Dress" exhibit to Beijing.
The display that details her fashion house's history opened to the public at the Pace Gallery on April 4 after having traveled Moscow and São Paulo, also known as 'other important emerging markets,' in the past.
Diane von Furstenberg, who also happens to be chairwoman of the Council of Fashion Designers of America, has also announced the release of a new book on designers' favorite spots around the world, called American Fashion Travel.

Featuring personal holiday memorabilia, questionnaires, photos, and anecdotes, this scrapbook-inspired tome can now be preordered via Assouline for $45.
Source: AFPrelaxnews
---