---
Culture / Events
Cartier Launches its Biggest Boutique in Middle East
Luxury goods company Cartier on Thursday braved the deepening global recession to launch its biggest boutique so far in the Middle East. The 700 square-meter showroom in the upscale Dubai Mall testifies to the Cartier's confidence that chilly economic winds will not deter well-heeled residents and visitors to Dubai from buying its jewelry, watches, handbags […]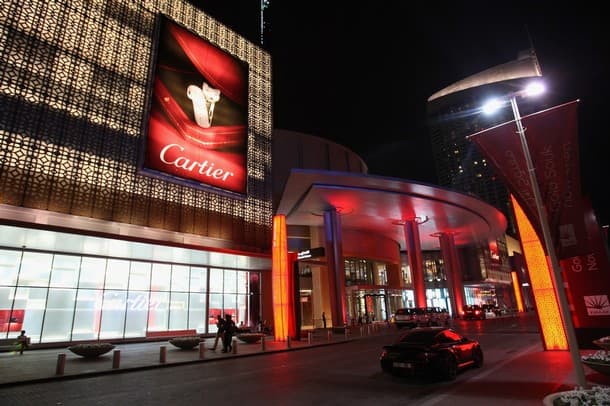 Luxury goods company Cartier on Thursday braved the deepening global recession to launch its biggest boutique so far in the Middle East.
The 700 square-meter showroom in the upscale Dubai Mall testifies to the Cartier's confidence that chilly economic winds will not deter well-heeled residents and visitors to Dubai from buying its jewelry, watches, handbags and other high-end merchandise.
The opening event was attended by actress Monica Bellucci and Bollywood stars including Anil Kapoor.


The store had its soft open three months ago but Cartier President and Chief Executive Officer Bernard Fornas tells the Khaleej Times that even with the economic slowdown business has been good and that the store is an investment in the future
Of its 300 stores worldwide, Cartier has 12 in the Middle East, including four in the UAE. It plans to increase the number of stores in the region to 18.
---