---
Culture / Events
Cartier Facebook fans can see new Air video
Cartier have collaborated with French band Air to showcase an exclusive new video from the electro group. Fans looking to see the video for "How Far Would You Go For Love" need to go to the luxury jewelry house's Facebook page and select 'Like'. Cartier commissioned the clip as part of its True Love Has […]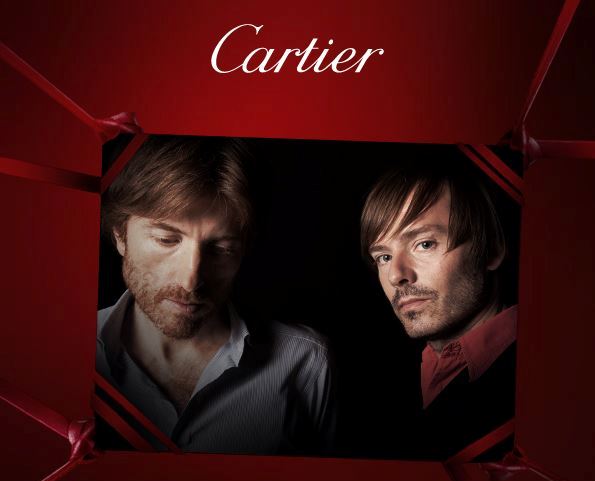 Cartier have collaborated with French band Air to showcase an exclusive new video from the electro group.
Fans looking to see the video for "How Far Would You Go For Love" need to go to the luxury jewelry house's Facebook page and select 'Like'.
Cartier commissioned the clip as part of its True Love Has a Colour and a Name campaign, which features a series of videos celebrating romance.


Air's Nicolas Godin and Jean-Benoît Dunckel discuss the inspiration behind the clip in a behind-the-scenes video, detailing how the chance to work with Cartier was "amazing" in a period where "music video budgets are getting less and less."
http://youtu.be/b7C7Hd7I7RM
---