---
Lifestyle / Gastronomy
5 Reasons to Visit Savour Gourmet 2016
The annual food festival is back with a new format for a more immersive and decadent experience.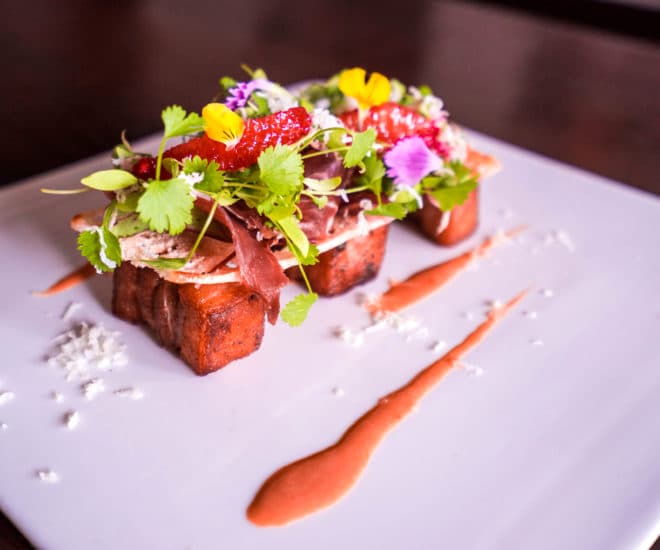 We can almost hear you foodies rejoicing. From 12 – 15 May 2016, SAVOUR brings together a stellar line-up of local and guest overseas restaurants to Bayfront Avenue, Singapore for Savour Gourmet, the first of a three-part edition of distinctly-themed gastronomic events this year.
Here's five reasons why you should make this gourmet paradise a part of your itinerary this weekend:
1) Admission is free…
Because the good guys at Savour know how seriously Singaporeans take their food, they've made it free for public admission so there's no harm dropping by, though you probably wouldn't leave empty-handed. Before you rush off though, you won't be sampling delights for free. Like a good club, there is no cover but the drinks are another matter…
2) Meet celebrity chefs while supporting local ones
You'll recognize two famous face in the crowd: celebrity chef and MasterChef Canada judge Alvin Leung and his protégé Eric Chong, winner of the first MasterChef Canada. The "Devil Chef" of three Michelin starred restaurant Bo Innovation will serve his signature Molecular Xiao Long Bao, while Chong serves up delectable Asian-inspired dishes. Meanwhile, look out for local talents such as Ronald Li of Salt Tapas & Bar, Jonathan Li of Artichoke and Allen Tan of Saveur Art.
3) Jason's Gourmet Market
Your Savour experience isn't complete without a trip to the specialty market, where you'll find Alaskan crabs, Iberico pork, Miyazaki wagyu and other fine cuts. You can also choose from a selection of over 200 cheeses, kick back with a glass of wine at the Jasons wine terrace and end the night with a very decadent Hokkaido lavender ice cream. There is also an oyster bar, to take you over the top in indulging your foodie inclinations.
4) Sample more than 30 stellar dishes
This is not your usual hawker fare – Look forward to exotic creations, such as the Foie-ffle (corn waffle topped with foie gras butter) by Artichoke, Labyrinth Chili Crab (tempura soft shell crab with chili ice cream) by Labyrinth and Twice Cooked Kurobuta Pork Belly with Cured Iberico Bellota Ham by CATO, amongst many others.
5) A Martell experience like no other
Explore the colliding worlds of Asian cuisine and cognac at L'Espace Martell, a casual setting where you can expect exquisite cocktails and tastings of the Martell Cordon Bleu. Chefs of participating restaurants will also create original dishes that best pair with the signature blend as part of the Martell Projects: Chef, a competition to discover Martell's first young Ambassador Chef.
Participating restaurants:
Buona Terra, Salt Tapas & Bar, CATO, Saveur Art, Lower East Side, Gattopardo, Artichoke, Bar A Thym, Labyrinth, R&D.
The 2016 SAVOUR Calendar:
SAVOUR Gourmet: 12 – 15 May
SAVOUR Wines: 8 – 11 Sept
SAVOUR Christmas: 17 – 20 Nov
Visit Savour.sg for more details.
---