---
Culture / Design
Maison & Objet Fair Plays On "House of Games"
Conceived by Vincent Gregoire, the exhibition translates its inspiration from the world of games in a fantastical Baroque twist.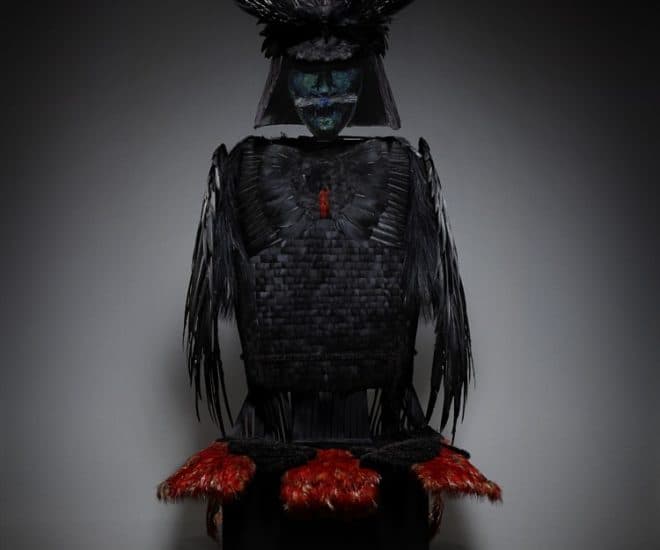 Winter is coming but Maison & Objet will get here first. Playing on an amalgamation of "House of Cards" and "Game of Thrones", the "House of Games" is the theme of the upcoming Maison & Objet interior design trade fair. Gearing up for exhibition in the Maison & Objet Inspirations Space from September 2 to 6, this year's concept was conceived by trendspotter Vincent Gregoire (pictured bottom) from the NellyRodi agency.
True to its name, "House of Games" paints an offbeat kind of fantasy, while mirroring the need for games in modern society. It is a revival of baroque style combined with Alice in Wonderland eclecticism: masked balls and private clubs bask in a fin-de-siecle ambiance, while acknowledging the increasing popularity of board games. On that note, feather artisan Julien Vermuelen's creations (pictured above) might best represent this year's theme.
The exhibition space will be divided into three separate areas, each of which will focus on unique game genres. The first riffs on board games, where pawns and horses abound in a Second Empire setting. The second explores role playing games, where collages and the exquisite corpse (yes, you read that right) come to life in a historical and hysterical combination. The final section is a medley of cheerfully occult references – curses, evil eyes and lucky charms – in reference to games of chance. Of course, a design fair is not all about aesthetics alone: in the spirit of the Belle Epoque, star materials include satin, velvet, taffeta, lacquer and cut crystal.
The die is cast, and Maison & Objet has played their hand. Your turn next.
Maison & Objet will be exhibited from September 2 to 6, Paris Nord Villepinte exhibition center in Paris, France. For more information, visit their website here.
---