---
Culture / Celebrities
Nicolas Sarkozy and Carla Bruni on holiday
French President Nicolas Sarkozy said Wednesday that his health was good as he has returned to work after his collapse while jogging at the weekend, but acknowledged that he needed a rest. Sarkozy will start a three-week summer holiday this weekend, flying south to a family villa of his wife, Carla Bruni-Sarkozy, on the Mediterranean. […]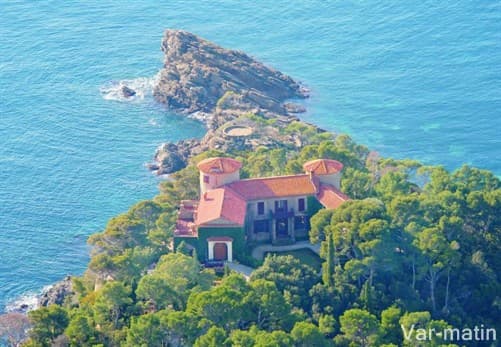 French President Nicolas Sarkozy said Wednesday that his health was good as he has returned to work after his collapse while jogging at the weekend, but acknowledged that he needed a rest.
Sarkozy will start a three-week summer holiday this weekend, flying south to a family villa of his wife, Carla Bruni-Sarkozy, on the Mediterranean.
The residence, on the secluded promontory of Cap Negre, near the resort town of Saint-Tropez, is a solid masonry built on a rock headland.


Two turns frame its southern frontage, giving to the residence a pace of fortress.
Sarkozy told French newspaper Le Figaro that they would only leave the house to go jogging… and paddling in the sea!
Read the full article about "Le Cap Nègre"
---