---
Culture / Auctions
Heritage Auctions Sells Prince Guitar, Bowie Hair
Heritage Auctions has just sold both items for a whopping $150,000.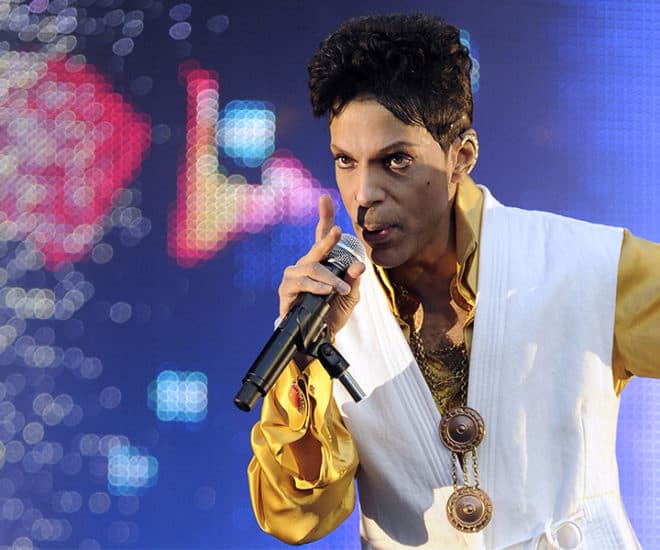 The lustre of celebrities lasts long after they die, especially so if they were deemed legendary, and many would clamor for a piece of them – quite literally. Case in point: a snippet of David Bowie's pale blond hair sold for $18,750 at a sale organized by Heritage Auctions. Yes, this really happened.
In a similar vein, Prince's iconic "Yellow Cloud" guitar attracted a winning bid of of $137,000, reportedly bought by Indianapolis Colts owner Jim Irsay. The winning bid, while overwhelming, is perhaps understandable; the yellow instrument is almost symbolic of the late musician, with it appearing in almost every photo of Prince since the late 1980s until its neck broke in 1994.
"As celebrity stage-used instruments go, this piece is as unique as Beethoven's piano or John Coltrane's saxophone," notes Garry Shrum, Heritage's director of music memorabilia. You might recall that Heritage Auctions was recently embroiled in the controversy over Whitney Houston's Emmy Award. We have that story here.
---