---
Culture / Auctions
Guide: La Part des Anges Cognac Auction
The upcoming auction will see 24 precious carafes sold to lucky bidders so we find out more about the cognacs to be sold.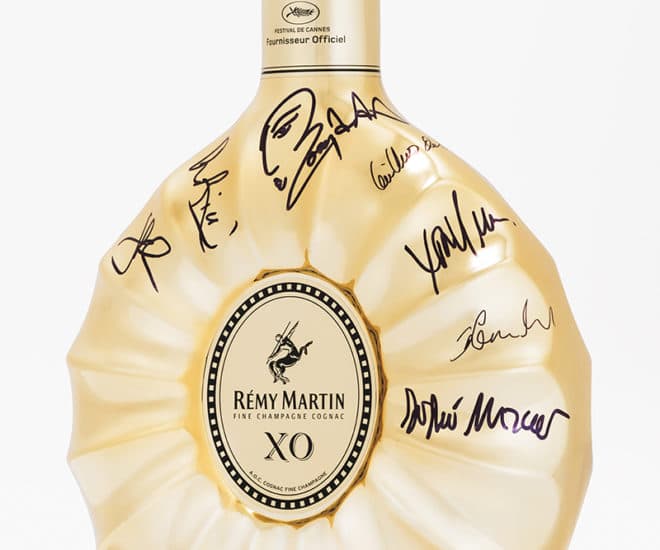 For the 10th consecutive year, France's national cognac board (Bureau Interprofessionnel du Cognac, BNIC) is holding an auction in collaboration with Artcurial, selling 24 prestigious carafes containing precious cognacs, some more than a hundred years old. The "La Part des Anges" auction is an annual event that draws collectors from all over the world. It's due to be held September 22 in the French town of — where else? — Cognac. Find out more about the auction in this Q&A.
What is being sold in this auction? 
Twenty-four prestigious carafes of cognac have been generously donated by some of France's top cognac makers. All are luxury items in their own right, both in their physical form and in their contents. The Hine distillery, for example, has donated a bottle of its 1916 vintage cognac in a beechwood presentation case finished with a design by contemporary artist, James Viscardi. Its auction price is estimated at €7,000 (approx. $7,865). Proceeds of the "La Part de Anges" auction are donated to charity. This year, funds will go to "Apprentis d'Auteuil," a foundation that helps young people experiencing difficulties in their home, school or social lives. This 10th edition of the auction is also being sponsored by Michelin-starred chef, Guy Savoy.
Who can bid in the auction? 
Each year, collectors from all over the world head to this eagerly awaited event, which has become an early fall tradition. A charity gala dinner is also held to accompany the event. However, the auction is open to all wine and spirit lovers, who can bid for carafes live online at www.artcurial.com. Bidders will need to sign up at least two working days in advance. The Artcurial sales office can be contacted by email or telephone:bids@artcurial.com,  +33 (0) 1 42 99 20 51.
What kind of price do carafes start from? 
Carafes in the "La Part des Anges" auction start from an estimated price of €1,000 (approx. $1,124), for a Rémy Martin bottle. This unique example of the limited-edition jeroboam-sized XO cognac was specially designed for the 2015 Cannes Film Festival. The bottle is even signed by that year's jury presidents, Ethan and Joel Coen, and jury members, Sophie Marceau, Sienna Miller, Xavier Dolan, Jake Gyllenhaal, Guillermo del Toro, Rossy de Palma and Rokia Traoré. This lot is a truly exceptional gift, as it also includes a 24-hour VIP experience at the 2017 Cannes Film Festival, including the chance to walk the famous Cannes steps for a movie screening.
How much is the most expensive carafe expected to fetch? 
The most expensive carafe is a Hennessy bottle estimated at €20,000 ($22,474). The cognac maker — part of France's LVMH group — has donated a carafe with an understated appearance, housing an exclusive blend of eaux–de-vie from a century-old cellar. The master blender has drawn on the contents of this prestigious storehouse to create an "Edition Particulière" cognac especially for the "La Part des Anges" auction. It promises a timeless blend of remarkable intensity, reflecting the historic savoir-faire of the Hennessy distillery.
Where does the name of the auction, "La Part des Anges," come from?
"La Part de Anges" means "the angels' share" in English. This poetic and evocative name refers to a well-known phenomenon in the world of cognac making. As it ages, this French brandy draws flavor from the oak barrels it is stored in to mature. Since the cognac is in constant contact with air, some of the spirit's alcohol evaporates during the process. This is known as "the angels' share." The process also helps cognacs develop more complex and refined flavors.
---