---
Culture / Art Republik
Zevs In Hong Kong
French urban artist Zevs has a must-see show at art statements gallery, opening in Hong Kong Thursday, July 16th. The artist arrived earlier to create a series of paintings of LV and Chanel dripping logos on lacquer in collaboration with local craftsmen. Additionally, he made a series of ceramics and paintings on metal. All these […]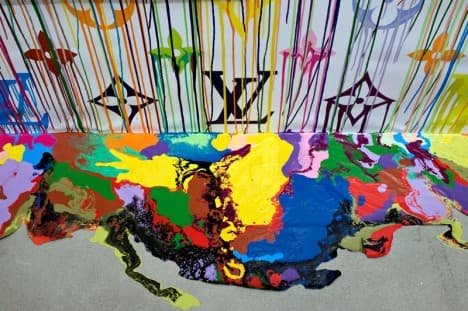 French urban artist Zevs has a must-see show at art statements gallery, opening in Hong Kong Thursday, July 16th.
The artist arrived earlier to create a series of paintings of LV and Chanel dripping logos on lacquer in collaboration with local craftsmen.
Additionally, he made a series of ceramics and paintings on metal. All these works will be presented plus a variety of his other signature liquidated logos.


Art Statements Gallery
G/F, 5 Mee Lun Street
Central, Hong Kong
Tel: +852 2122 9657
Via Kanye's Blog
---