---
Culture / Art Republik
'The Little Prince' Watercolor Sold At Auction
An original watercolor from the beloved children's book sells for $148,000 at auction.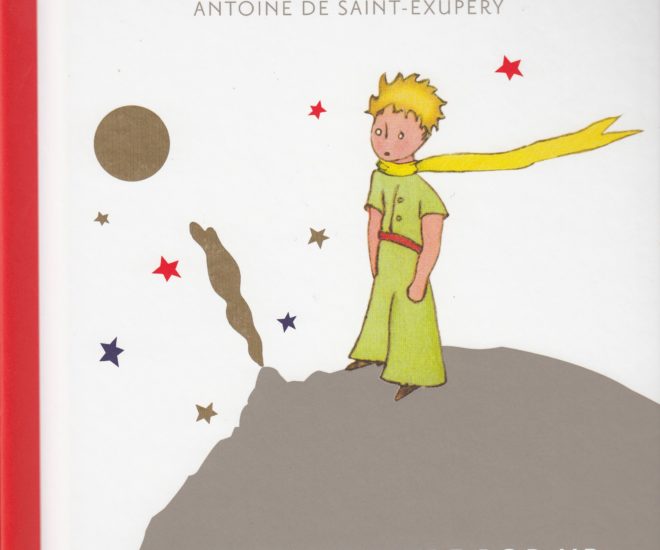 There is probably no book that presents childhood better than The Little Prince, and much of its success is down to the fact that it defines childhood in terms children themselves can understand – with fantasy and lightness of imagination. A testament to this fact can be seen in a recent sale on Tuesday, where an original watercolor from the book was sold for $148,000. The sale was organized by auction house Artcurial. Of course, the book has sold 145 million copies worldwide and been translated into 270 languages so this is probably a moot point. It has even got a movie adaptation and is favored by luxury brands such as Swiss watchmaker IWC.
The deceptively simple story of The Little Prince is well-known. A pilot (based on author Antoine Saint-Exupery's real life experiences) crash lands in a desert and meets a little boy who claims to be a prince who comes from another world – really an asteroid. The rest of the story is an exploration of different asteroid-like planets and the many different lively inhabitants who share the prince's universe. Yet, much of the beauty comes from the incredible depth hidden in the text. Saint-Exupery drew from the rich tradition of French satirical writers, like Voltaire, to weave in a critique of human folly and an allegory about the loss of innocence, into the story. The resulting book has a subtle moral center lurking amidst the wild flights of fantasy. It is a book that people can return to, again and again, throughout their lives.
The watercolor sold shows the prince in the desert, standing on a dune with his scarf and hair blowing in the wind. The manuscript and drawings were bought by the Pierpont Morgan Library in New York originally, but the watercolors were brought back to France by Saint-Exupery's wife before being sold at a public sale 30 years ago. Six buyers battled it out at the recent Artcurial sale, leading it to more than double its list price.
While we are happy about this, it is a bit of a paradox. One wonders whether we're too attached to material values here. The original story, after all, was about approaching life and living it fully – something that Saint-Exupery, as a pilot, was constantly dealing with throughout all of his books due to the looming threat of the grim reaper. The author even explicitly criticized people for attaching value to objects by price rather than by their own understanding of those objects.
Even so, the palpable nostalgia the story generates creates this visceral effect for us. In the end, we have only Saint-Exupery's own words left to turn to: "Nothing can match the treasure of common memories, of trials endured together, of quarrels and reconciliations and generous emotions".
---