---
Culture / Art Republik
Psychedelic Street Art by Maya Hayuk in NYC
Artist paints a colourful spectacle amidst a bleak Winter backdrop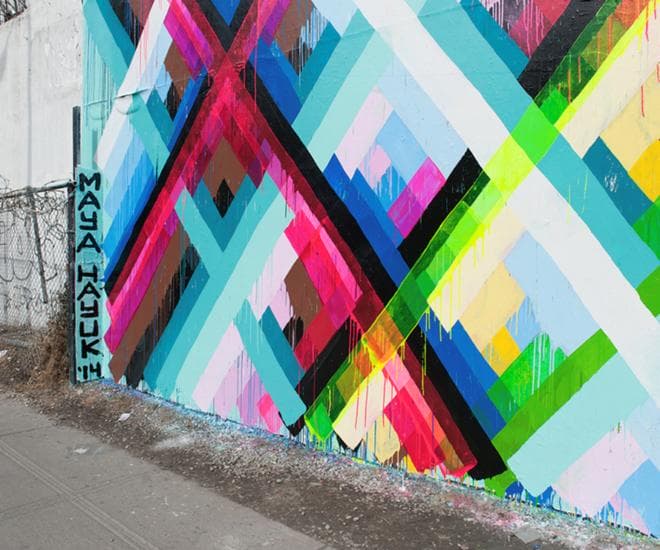 A Pop Of Colour- Maya Hayuk's "Bowery & Houston Mural"
In the midst of the cold, dreary setting that is the streets of New York during the harsh winter period, artist Maya Hayuk adds life and vibrancy with her work. Her outdoor exhibition, called the "Bowery & Houston Mural", consists of overlapping strips of paint. The drips of paint trickling down from the crosses painted across the white canvas presents an uncontrolled element to the piece, contrary to the rigidity of the recurring crosses. This enhances the infectious energy emitted from this artwork, drawing in passer-bys along the streets.
The Brooklyn-based artist uses basic ideas of the color theory to inspire her artworks. Combining intricate patterns, symmetrical compositions and unique painting techniques, she is known to create elaborate outdoor murals that engage with its surroundings in an abstract and evocative manner.  
Above Images from justapoz
Above images from arrestedmotion 
To find out more about Maya Huyuk, ClickHere! 
---