---
Culture / Art Republik
Portland Art Museum: New Space and Collections
The future of the Portland Art Museum includes the addition of a Rothko pavilion and more showings of Mark Rothko works, from the artist's private collection.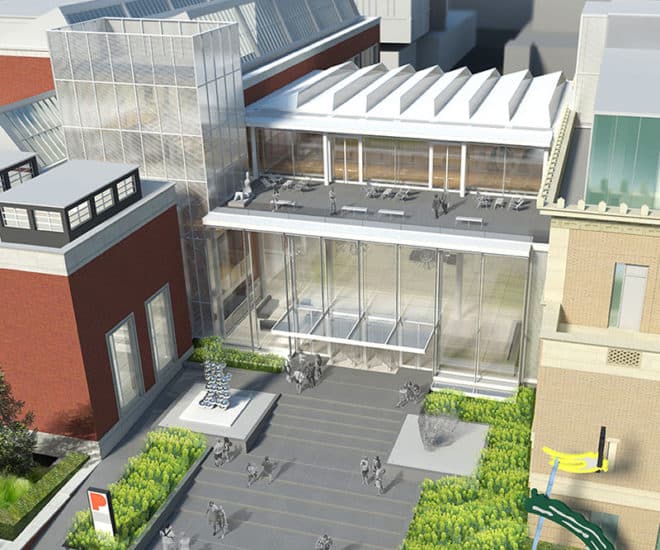 The Portland Art Museum has brokered an art-loaning partnership with Mark Rothko's family, which allows the institution to exhibit abstract expressionist paintings from the family's private collection over the next two decades.
"Our family is thrilled to enter into this partnership with the museum," the Abstract Expressionist artist's son Christopher Rothko said. "Portland played a formative role in my father's youth, and we are eager to share these works with the public and give Rothko a more active role in the vibrant cultural life of this city." Back in the day, Rothko's first solo exhibition was organized by the museum in 1933.
In other news, the museum will also see a new building take shape in the coming years. An expansion project is already underway, with Chicago-based Vinci Hamp Architects (who previously worked on projects for the Art Institute of Chicago, the Cooper Hewitt Smithsonian Design Museum and the Neue Galerie in New York) taking the helm. It will add 30,000 square feet of exhibiting space to the museum. At the request of the anonymous lead donor, the expansion will be named the Rothko Pavilion.
The multi-storey Rothko Pavilion will connect the two of the museum's landmark structures, the Main Building (Pietro Belluschi, 1932) and the Mark Building (Frederick Fritsch, 1924), with a glass-walled stair tower. It will also become the new entrance of the museum. The east and west facades will be made of transparent glass, offering harmony across the structure. The ground level of the pavilion will be occupied by the Community Commons area. The top floor will have a roof deck. New exhibition space, a sculpture garden, a new Education and Design Lab, and additional space for the museum's library will also be part of the expanded establishment.
Slated to open between 2020 and 2021 with groundbreaking scheduled for 2018, the expansion will cost approximately $75 million, which includes the cost of construction and establishing an endowment. To date, the museum has raised $21.75 million.
---