---
Culture / Art Republik
Lady With An Ermine by Leonardo Da Vinci: Poland to own famous painting in a private art sale
The painting will be amongst several notable creations by grand masters from around Europe, that were part of a private art collection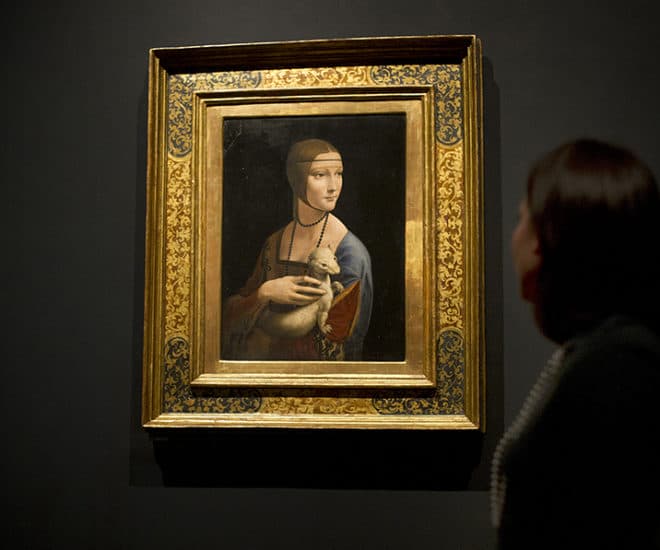 Poland's culture ministry is expected Thursday to buy a private art collection worth two billion euros that includes Leonardo da Vinci's "Lady with an Ermine". The 15th-century portrait of a young woman holding a white ermine, a kind of short-tailed weasel, is one of just four known paintings of women by the Renaissance master. Another is the Mona Lisa.
After announcing it was in talks to buy the collection earlier this month, the ministry released a statement saying it would "sign an agreement regarding the final settlement of the status" of the works on Thursday.
Currently owned by the Princes Czartoryski Foundation and housed at the National Museum in the southern city of Krakow, the collection numbers thousands of items.
In addition to the da Vinci, which is insured for about 350 million euros ($365 million), its other big names include a Rembrandt and drawings by Renoir.
Princess Izabela Czartoryska founded the collection in 1801 to preserve Polish and European works while her country was partitioned by neighbours Austria, Prussia and Russia.
The culture ministry has said it wants to ensure the collection never leaves Poland, which is a possibility as long as it is owned by the foundation, whose 76-year-old president, Prince Adam Karol Czartoryski, lives abroad.
The small oil painting on wood is believed to depict Cecilia Gallerani, the teenage mistress of Ludovico Sforza, the Duke of Milan and one of da Vinci's patrons.
Bought by the Czartoryski family in Italy in 1798 and taken to Poland, the portrait was looted by the invading Nazi Germans in 1939 but restituted after the war.
---