---
Culture / Art Republik
Fossils Dance: Chinese Artist Zhang Zhaohui Breaking Boundaries of Eastern and Western Art Styles
Artist Zhang Zhaohui looks beyond the confines of traditional Chinese ink paintings and incorporates Western sensibilities into his ink paintings.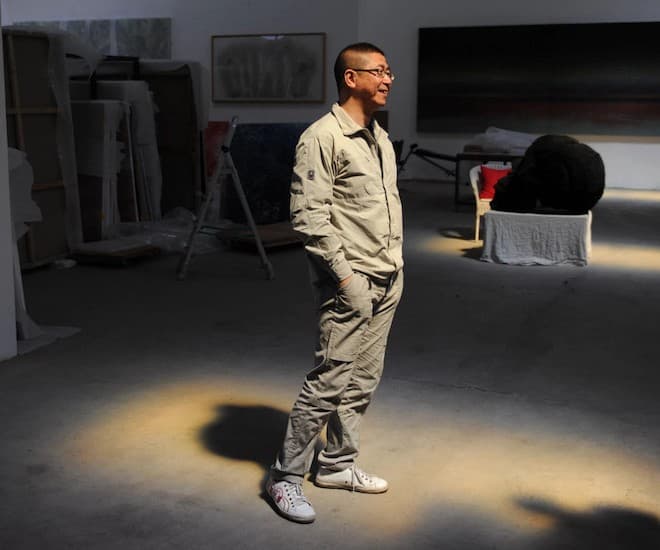 Chinese artist Zhang Zhaohui is one a mission to bring traditional Chinese ink painting to a global audience. To set his paintings apart from his contemporaries, Zhang incorporated elements from the West to his ink drawings. The results are artworks that look and feel modern.
Curated by Marina Oechsner de Coninck and in partnership with Olal'art and Clementine De Forton Gallery, the exhibition also features other artists like Nicolas Lefeuvre, Hélène Le Chatelier and Delphine Courtillot.
You were born in Beijing in 1965 and had graduated from both the Nankai University in Tianjin (1988) and the China Art Academy in Beijing (1992). Tell us about your first steps as an artist?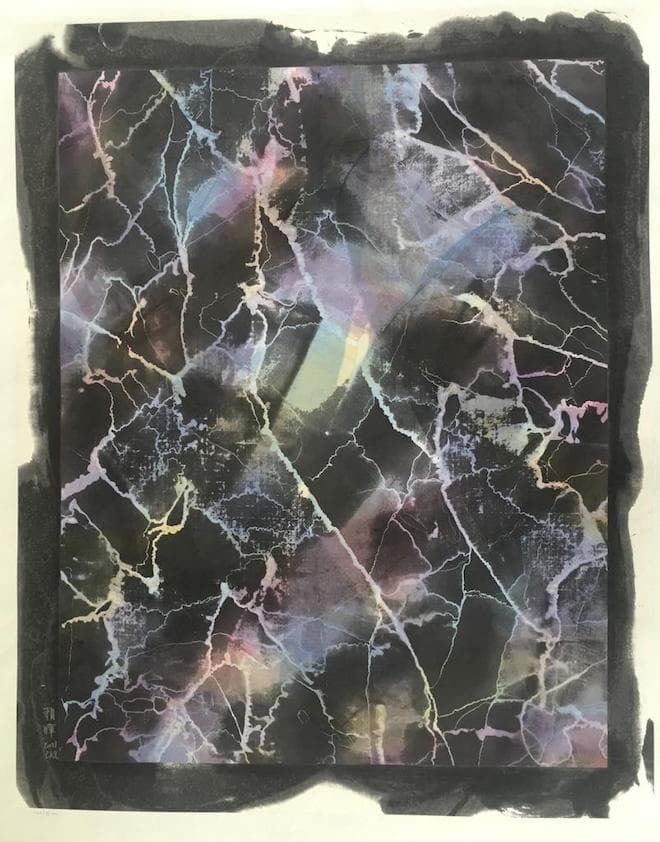 The first step as an artist in my career took place in the Spring of 2009 when I presented my solo exhibition "You and Me" in 798 Art District in Beijing. The show included three ongoing and inter-related projects "You and Me," "Stay Together," and "Mirrorman". They were all interactive, participative, playful, making viewers exhilarated. The gallery was always packed with visitors and engulfed in laughter and a joyful atmosphere.
The positive response from viewers, mostly young people, encouraged me a lot to continue doing my art. It was a fantastic start. I had prepared for more than two decades to take the first step, working as multiple professionals in the art community, such as critic, curator, director, dealer, translator, editor, etc.
Throughout your career, you have explored many elements from traditional Chinese art, particularly ink painting. Yet your artworks feel very contemporary and modern. Tell us about the inner strength of the raw elements you said are at the core of your artworks?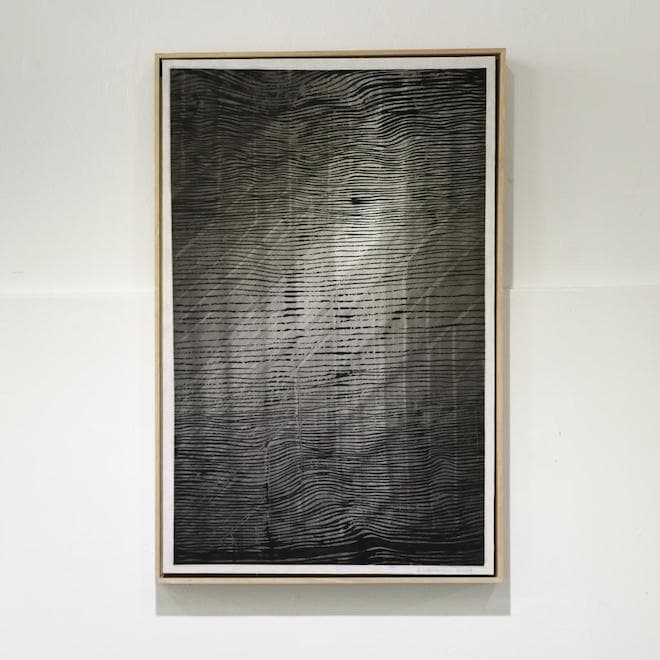 This concerns the relationship between media art concepts and traditional ink brush painting materials, such as ink, brush, rice paper, and water. Traditional ink painting practitioner cares more about ink and brush. From the viewpoint of modern art, I found water is a diluter or modifier and the most important medium, which is the sole raw material playing the decisive role to ink brush nature. In reality, water is fundamental for life and the ecosystem — many poems and verses extoll water's charm and symbolic significance in traditional Chinese culture. Landscape ink painting is called mountain-and-water picture. The central concern of my art lies in nature, visualised by the organic patterns on the work.
What type of materials do you usually work with?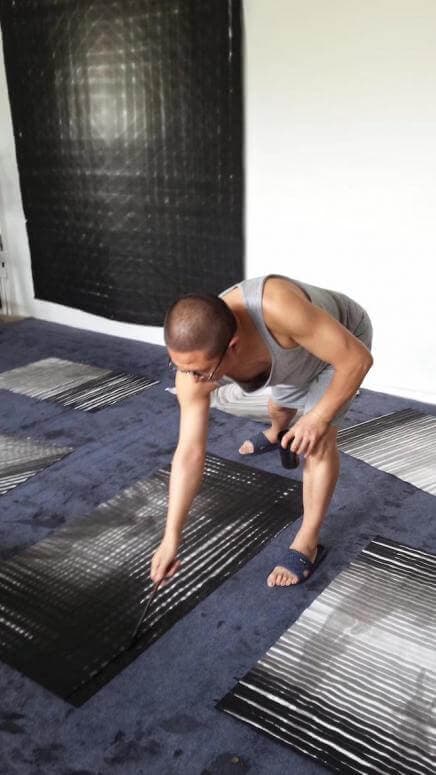 I work with pure traditional ink painting media, including soft brushes, ink, mineral colours, and rice paper.
Where do you find inspirations for your work?
I usually find inspirations by observing nature, such as sunshine, water, flowers, and wood. Unique and artistic building spaces also offer inspirations. From time to time, I get synaesthesia after a delicious meal and good wine; the intoxication afterwards usually brings pictures to my mind, intriguing me to create new works.
Art critics have noted some analogies in you art with French artist Pierre Soulages. Would you agree there? Have you visited Pierre Soulages Museum in Rodez, France?
Although I have not visited Pierre Soulages' museum in Paris, I was involved in curating his first and only museum-sized show in Beijing's National Museum of Art in 1994, when I was working there as an assistant curator. His exhibiting works were so well-received both by art professionals and ordinary visitors. His works also strongly shocked me. I visited the gallery to view his works almost every day. And wondered how the Western art master could borrow Eastern calligraphy to contribute his artworks? Another question I had was how Chinese artists combine and merge Western modern art elements with traditional aesthetics to create a strong modern work to touch a global audience.
What emotions do you hope the viewers experience when looking at your artworks?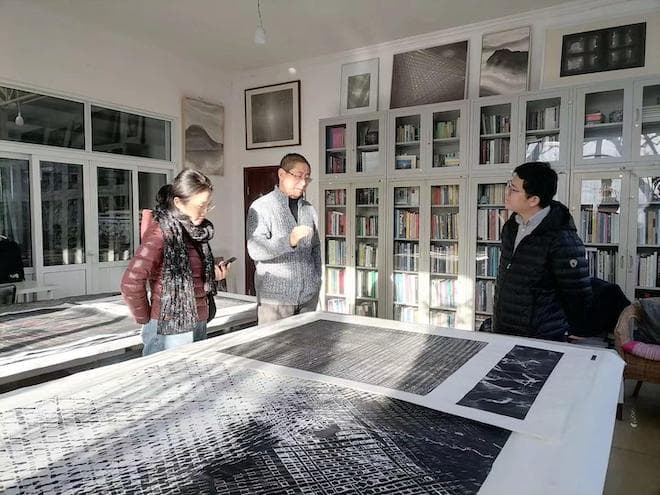 I do not intentionally expect a particular response from viewers because they are very diversified with different cultural backgrounds. I am open to any reception and feedback. My experience from exhibiting worldwide tells me that viewers are always curious about my works, always asking me varied questions.
Which is the role the artist plays in the society?
I think artists have played different roles throughout history. In contemporary society, an artists' role is arguably a producer whose output is fresh and novel but impractical to keep updating the imagery and idea of art.
The five words that describe best your art ?
Natural, organic, structural, luminous, and metabolic.
What can visitors expect to see from you at FOSSILS DANCE 2022?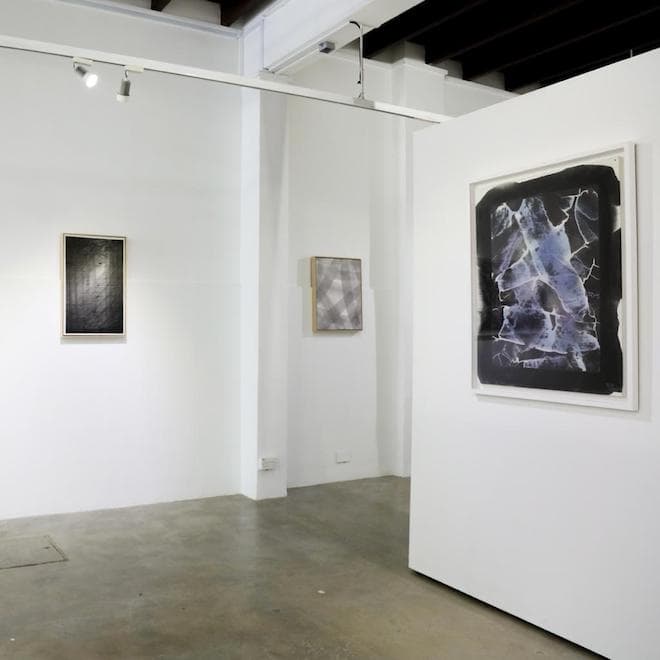 They can look at how the Chinese traditional ink brush medium can be showcased in a globalised context, as Singapore has a huge overseas Chinese population and is ethnically diversified. I've been to Singapore three times over the years and am very impressed with its resemblance to New York City, but dominated by Chinese and Asian people. It is at the crossroad of the East and West, the conjunction of Northern and Southern hemispheres. Therefore I am very curious about the response from the local audiences to my first exposure.
You are a lecturer in the Chinese Painting Department of the Sichuan Fine Arts Institute. What advice can you give to young aspiring artists?
I am not a lecturer in any official art institute but a freelance artist, even though I have given lectures to many art schools over the decades. I always remind art students if they would like to be an artist, they have to be patient, no hurry. A career in the arts is a life-long commitment. Enjoy each step of the art journey as it will be a happy and meaningful experience.
You live in Beijing. Which is your favourite museum in China's capital city?
There are many different types of museums in Beijing. I had liked different museums at different periods in my life. Before becoming an artist, about 15 years ago, my favourite museum was the National Museum of Art, where I worked for eight years, from 1988 to 1996. The museum was very open and active during that time, staging many landmark exhibitions of Chinese modern art and renowned art masters such as Gilbert & George, Miro, Tapias, and Pierre Soulages. For the past two decades, I don't think I can pick out any favourite museum in Beijing. I like to visit art museums in the West, such as MoMA, Whitney, and Dia Beacon in New York.
If you were to name one mentor who has inspired you in your life and path as an artist, who would that be?
My story with the mentor will be a unique case. His name is Pan Kongkai, the son of Pan Tianshou, one of the most important traditional ink painting masters over the last century. He was president of the Central Academy of Art in Beijing. I started my Ph.D. program in CAFA in 2003 under his supervision. He was truly a mentor. Why is he the most important to me? Because each of us had a different viewpoint on the vision of ink painting.
After a two-year preparation, I handed in my dissertation draft focusing on re-looking at ink brush painting. One day later, he rejected my draft saying Chinese ink brush painting research must stick to tradition and westernisation would never be accepted! I insisted that the development of ink painting should borrow something new and fresh from contemporary art concepts and global awareness. We could not reach a compromise after a drastic argument. Finally, I told him I would quit the Ph.D. program to explore ink art based on my research and theory. I did it very soon. Therefore, Prof. Pan inspired me to switch to an artist's career at age 46, a turning point in life and path. He helped me to make the right decision at the right time.
Fossils Dance Exhibition happens from 18 February to 5 March at 63 Spotts Art Gallery
63 Spottiswoode Park Road, Singapore 088651
Opening Hours: 10am — 7pm
For more art reads, click here.
---