---
Culture / Art Republik
Dusting Off Michelangelo's Statue of David
We all need some pampering, every now and then, even giant marble statues.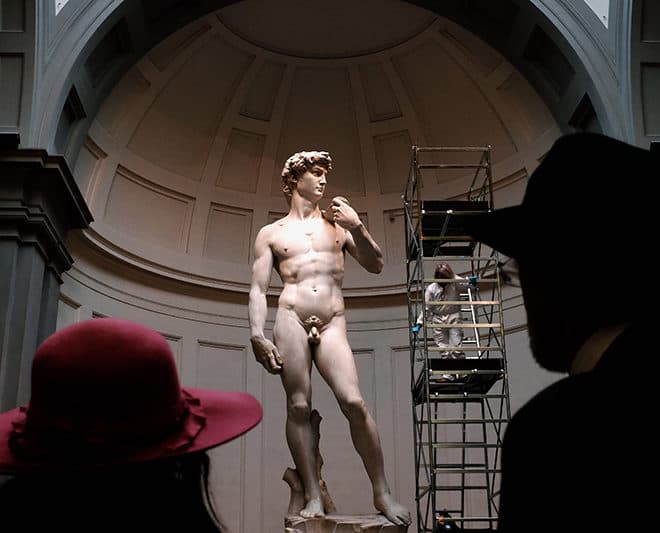 With the help of an American non-profit group, the famous statue of David received an expensive clean up. Like an all-expenses-paid spa trip, the work of Michelangelo at the Galleria dell'Accademia in Florence, Italy, received its bi-monthly dust down on February 29.
A team of experts spent 24 hours dusting off the Renaissance masterpiece in a bid to help preserve it. This is after moving the statue to the museum from its original location in central Florence Square, to protect it against pollution and the elements. Crafted between 1501 and 1504, the marble statue cost Friends of Florence, non-profit, a whopping €500,000 ($544,000).
---