---
Culture / Art Republik
Art of Travel: 72 Hours In Sydney
Art Republik explores Sydney's art scene, and offers ideas for a long weekend.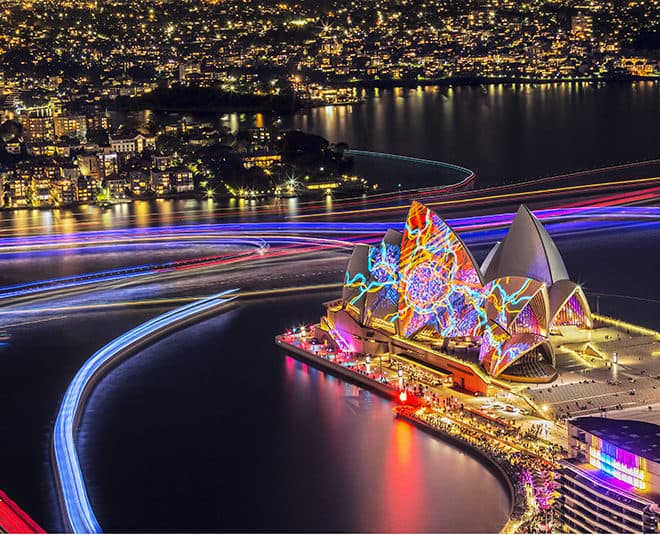 The Sydney Biennale is Australia's largest contemporary arts festival. In celebration of its 20th year, the festival recently curated a record number of exhibitions and installations across multiple venues in Sydney from 18 March to 5 June 2016. Indeed, Sydney's art scene is thriving – from major institutions like the Art Gallery of NSW and the Museum of Contemporary Art, to privately owned boutique galleries in up-and-coming neighbourhoods.
If you're planning a trip to Sydney, make sure you look beyond its more touristy spots like the Opera House or Bondi Beach to see what else the city can offer. Art Republik's 72-hour guide to Sydney explores the city's art side such as major art locations, current events, as well as the understated inner-city art finds.
Chippendale, Redfern & Waterloo
Chippendale, Redfern and Waterloo are some of Sydney's oldest industrial areas. After major revamping and reinforcements over the years, the area has blossomed into a vibrant creative hub. What were once old warehouses and factories have transformed into an array of gallery spaces, studies, stores, restaurants, bars, artisan workshops and antique outlets.
The Chippendale Creative Precinct is a must-see for adventurous art-lovers. Major galleries such as NG Art Gallery, Fraser Studios and Pine Street Creative Arts Centre, showcase a range of contemporary and unique works from privately-owned collections. A main highlight of the Chippendale area is the White Rabbit Gallery, which boasts the world's largest private collections of Chinese contemporary art while serving up dumplings and tea in its art-deco teahouse.
Redfern is another hotspot that celebrates art on its brick facings and within its back alleys. Led by local Aboriginal people, a street art project has produced striking images on the walls of the neighborhood that allude to their rich indigenous culture, while also incorporating contemporary elements into the overall design. The vibrant culture of this area marries old with new. Waterloo's 2 Danks Street, a complex of nine galleries, studios and design stores, is also another must-see location if you are planning to explore the area.
If you're keen on a more thorough tour of the areas, we recommend taking a walking tour with Culture Scouts. These tours are specially designed to show you the best that Sydney's art scene has to offer, and is sure to take you to some of the harder-to-find spots that you might otherwise never venture to. Some notable galleries to visit include Gallerie Pompom, a gallery with cleverly-curated quirky artwork, and Tiny Tailor, a gallery that seeks to make art affordable for younger homeowners.
Carriageworks
The Carriageworks is a perfect place to visit to experience local art, culture and food. Located within the emerging Redfern Waterloo precinct, housed in the old Eveleigh Rail Yards, is the government-developed contemporary arts centre Carriageworks. While elements of the nineteenth century former railway have been retained, it has been ultimately transformed into an interactive space for leading Australian and international artists to showcase their work. The extensive space allows for large-scale installations that visitors are able walk in to view free of charge. It is the largest and most significant contemporary multi-arts centre of its kind in Australia.
At the recent VIVID Sydney which took place from 27 May to 18 June, they played host to a series of events in the Carriageworks space. Along with the incredible light installations and 3D map projections which took place in different locations all over Sydney, an extraordinary line-up of Australian and international musicians and artists presented a large scale installation comprising of live music and art across two stages at Carriageworks.
Carriageworks is also located next to the weekly Sydney Eveleigh Farmers' Market where you can find high-quality authentic home-grown produce. Named one of the top 100 produce markets in the world by The Monocle magazine, this market is a vibrant and bustling joint where customers can enjoy delicious bites and coffee while browsing through the stalls. Enthusiastic farmers will gladly explain the origins of their products to the visitors at the market. It's a local weekend ritual not to be missed!
Where: 245 Wilson St, Eveleigh NSW 2015
Website: www.carriageworks.com.au
Museum of Contemporary Art
Embrace the harbor breeze with a delightful lunch at the Friday Foodies Market at The Rocks before heading over to the Museum of Contemporary Art (MCA) located just around the corner. Founded in 1989, the MCA collection has grown to house works from all visual art forms with strong holdings in painting, photography, sculpture, and works on paper, by both local and international artists.
Be sure to look out for the seasonal exhibitions hosted in the museum gallery spaces. One such upcoming exhibition is 'Telling Tales: Excursions in Narrative Form', an exhibition that explores the varied and inventive story-telling approaches taken by leading Australian and international artists. This multi-dimensional exhibition explores the different forms of conveying history and stories, employing paintings, photography, as well as shadow puppetry and even opera. After your museum visit, step outside and take a reflection upon your immersive experience in front of the picture-perfect harbour bridge view.
Where: 140 George Street The Rocks NSW 2000
Website: www.mca.com.au
Art Gallery of NSW
Discover the roots of Australian art at The Art Gallery of NSW, one of Sydney's leading art museums. The museum houses an impressive collection of original Australian, Aboriginal, European, Asian and contemporary art. Make sure you pop into their Aboriginal and Torres Strait Islander gallery, where you be given a low-down on the history of the Aborigines and art as their form of transmitting knowledge and tradition.
The museum frequently brings in new exhibitions. Some upcoming shows include the works of one of Australia's most influential artist Tracey Moffatt, as well as a rare exhibition showcasing the works of Frida Kahlo and Diego Rivera.
Its charming and colonial looking exterior fits beautifully with the surrounding parklands overlooking the Sydney Harbour. Admission is also free, and so are their other permanent galleries and most exhibitions.
Where: Art Gallery Rd, The Domain Sydney 2000
Website: www.artgallery.nsw.gov.au
Powerhouse Museum: Museum of Applied Arts & Sciences
Powerhouse Museum explores the interaction between the arts and science. Its unique exhibitions are great for all ages, encompassing a range of different areas from fashion history to pop culture. Internationally acclaimed Australian fashion designer Collette Dinnigan will have her work and life on display in a first-of-its-kind exhibition at the Powerhouse museum titled 'Unlaced'. Known for her signature lace and embellished designs, this fascinating exhibition charts her process as a fashion designer through the years, featuring ensembles, accessories and archives. This exhibition runs until 28 August 2016.
Where: 500 Harris St, Ultimo NSW 2007
Website: maas.museum/powerhouse-museum
---