---
Culture / Art Republik
Art Exhibitions in 2017: 4 museums Revisiting Major Art Movements in New York and London
With 2017 coming around the corner, we take a look at exhibitions that look back at the art world's major art movements with four exhibitions.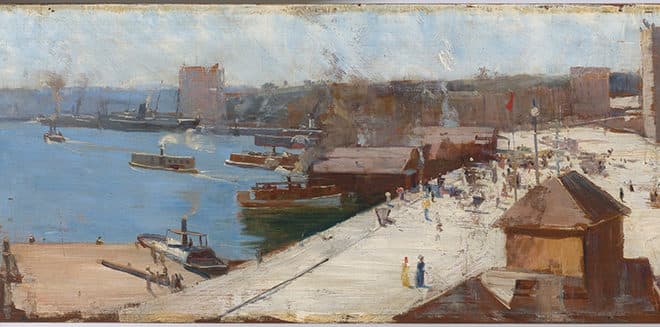 Taking a break from the contemporary world, sometimes it is necessary to trace the roots of the modern artworks we know and love, going back to its historical references. With that in mind, refresh your knowledge of some of history's major art movements in 2017 with these four exhibitions.
"A Revolutionary Impulse: The Rise of the Russian Avant-Garde" – December 3, 2016, to March 12, 2017, at MoMA, New York, USA
MoMA is retracing the rise of the Russian avant-garde movement, from the First World War to the end of the first five-year plan of the USSR (the inter-war period). Coinciding with the 100th anniversary of the Russian Revolution, it presents the movement's first experimental projects (paintings, drawings, sculptures, etchings, books, films, etc.)
"Surrealism in Egypt: Art and Liberty 1938-1948" – November 17, 2017, to March 11, 2018, at Tate Liverpool, UK
This is the first comprehensive museum exhibition about the Art and Liberty Group (Art et Liberté -jama'at al-fann wa al-hurriyyah). This collective of politically engaged artists and writers with surrealist leanings lived and worked in Cairo in the late 1930s until the late 1940s. "Surrealism in Egypt: Art and Liberty 1938-1948" shows how the movement, usually associated with European artists, transcended borders, notably thanks to travel and correspondence with artists such as André Breton and Lee Miller.
"Reflections: Van Eyck and the Pre-Raphaelites" – October 4, 2017, to April 2, 2018, at The National Gallery, London, UK
The National Gallery is focusing on the painting "Arnolfini Portrait" by Van Eyck, exploring how the work became a beacon by which Pre-Raphaelites forged a new style of painting. The exhibition brings together "Arnolfini Portrait" and other paintings for the first time, highlighting the piece's influence on the work of Dante Gabriel Rossetti (1828-1882), Sir John Everett Millais (1829-1896) and William Holman Hunt (1827-1910).
"Australia's Impressionists" – December 7, 2016, to March 26, 2017, at The National Gallery, London, UK
"Australia's Impressionists" is the UK's first exhibition dedicated to the work of Australian impressionists. It presents the movement as a unique artistic current, certainly linked to its French and British counterparts, yet also entirely distinct.
---