---
Culture / Art Republik
Here's What You Can Expect at Singapore's Affordable Art Fair
The Affordable Art Fair is coming to Singapore and is opening their doors to the public from 16 – 18 November at the F1 Pit Building.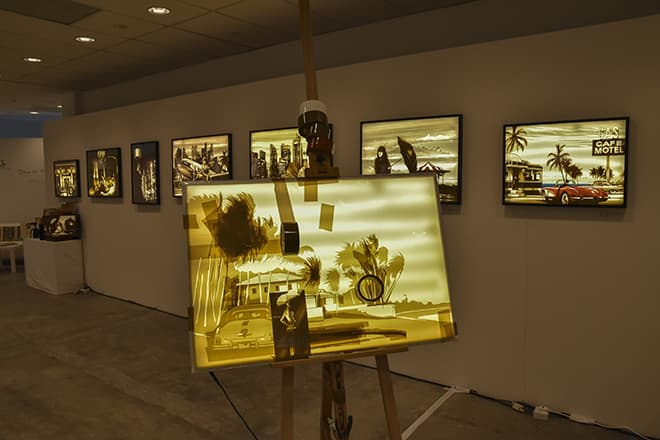 With even more art galleries representing works from around the world, the Affordable Art Fair is back in the Lion City for its ninth Autumn Edition. The fair will be open to the public from 16 – 18 November at the F1 Pit Building. Special exhibitions including the Young Talent Programme, #SPOTLIGHT Showcase, and Special Projects will be on display along with works from 600 artists.
Art for All
Originally launched in the UK back in 1999, the Affordable Art Fair now takes place in nine countries and includes major cities such as London, Hong Kong, Singapore, and New York. The unique and friendly environments are paired with art priced below $15,000, while 75% can be purchased from less than $7,500. The key to its longstanding success has not only been the affordable prices which bring out newcomers and seasoned collectors, but also Affordable Art Fair's ability to present emerging artists next to the superstars of the art world.
This year will see an increase in the number of galleries from 70 to 80, along with 22 galleries from Singapore, out of a total of 48 representing Asia. There are 21 galleries exhibiting for the first time at the Affordable Art Fair along with 240 new artists. Works range from painting and sculptures to everything from photography, new media, drawings, interactive installations, edition prints, street art, assemblage, contemporary calligraphy, to name but a few. Anything you see at the fair can be purchased on the day.
One of the highlights of the fair is always the Young Talent Programme. Launched in 2012 in association with ION Art, it has showcased 45 talented young artists. Each applicant must be below the age of 35 and be born or reside in Southeast Asia. Eight artists have been selected to showcase their art at Affordable Art Fair this year.
"It is an honour to work in partnership with ION Art and to have experienced first-hand the determination and extraordinary talent of young artists living throughout Southeast Asia over the past six years. We look forward to continuing our support to enable this next generation of artists to develop their practice whilst helping to connect them with the art industry, collectors and the public for many more years to come," said Ms. Camilla Hewitson, Regional Manager Director, Affordable Art Fair.
View some of the art pieces featured at the Art Fair:
ART REPUBLIK is proud to be a media partner of the Affordable Art Fair.
For more information, please visit www.affordableartfair.com
---