---
Cars / Cars and Bikes
Web guide to classic cars launches
The K500 attempts to be to the classic car market what the FT100 or the S&P 500 is to share prices.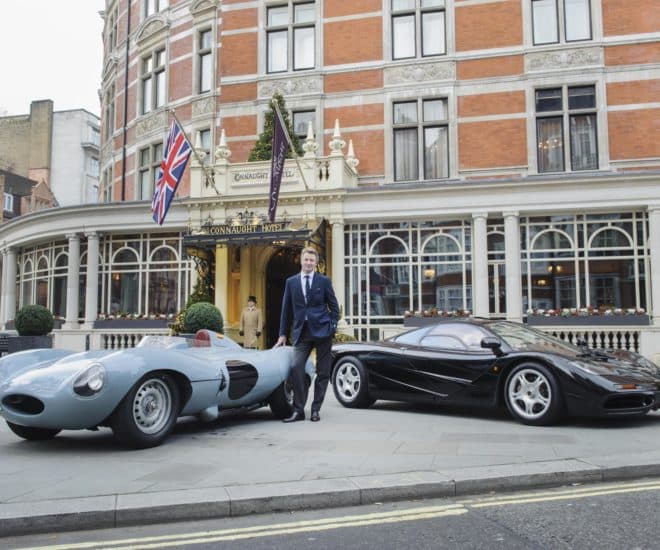 A new web portal, launched by classic car expert Simon Kidston, claims to be the first to offer enthusiasts, investors and existing classic car owners alike everything they need to pick the right vehicle and to track the value of their existing collections.
The K500, launched at a special event, complete with a selection of beautiful classic cars at London's Connaught Hotel, attempts to be to the classic car market what the FT100 or the S&P 500 is to share prices.
The heart of the site is the K500 Index, a selection of 500 hand-picked classics that range from Ferrari 250 GTOs and McLaren F1s to more accessible but equally desirable automotive fare like the original Fiat 500 and the MGB. Site users can follow how any individual car in the Index is currently performing in the market and how its value has risen since 1994.
"For the first time online and in real time, you can access precise classic car values tracked over 20 years together with expert ranking and insight for each model," said Simon Kidston at the site's official launch party.
A growing market with new players and new records
In recent years the classic car market has exploded, driven as much by wealthy individuals looking for a safe investment as by enthusiasts and serious collectors. With each major car auction, records tumble and new benchmarks are set. This summer, a 1962 Ferrari 250 GTO became the most expensive car ever sold at public auction, fetching $38.11 million (€28.52 million), despite being in less than mint condition.
And it's not just incredibly rare 1960s Ferraris, as Kidston himself notes, a McLaren F1, which cost £650,000 ($1 million) brand new in 1994, has become ten times as valuable over the past 20 years.
Unlike other valuable collectables, such as wine or fine art or even stamps, keeping track of classic car values and finding the right information about specific models has been much more difficult, inspiring other attempts to bring clarity to chaos. The HAGI Top Index, for instance, which was established in 2007 by the Historic Automobile Group International, tracks the value of the world's 50 most desirable collector's cars.
What makes the K500 different is that it covers 10 times as many cars and balances the analytics and data with editorial, expert opinion and individual car biographies. It also offers guidance to those looking at making a first classic purchase.
The "My Collection" feature which allows users to build a real or imaginary garage of classics and watch how it performs against the index.
K500.com is now live and although free to access, users will need to pay a subscription to access some features.
---