---
Cars / Cars and Bikes
The Norman E. Timbs 1948 Buick Streamliner Has Got All The Right Curves
Once deemed too rare and exquisite to ever grace the streets, the 1948 Buick Streamliner last auctioned in 2002, is the bearer of one of the world's most desirable automobile designs.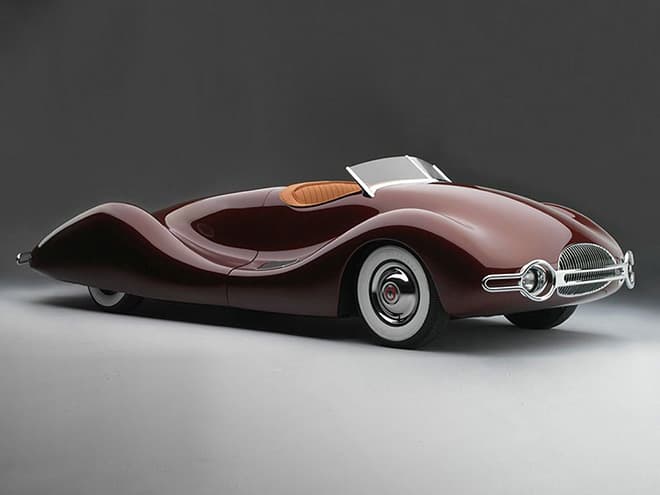 A muse in the world of classic cars, the 1948 Buick Streamliner is a breathtaking sculpture with hand-crafted curves that'll inspire poetry. Designed and manufactured in the 1940s by mechanical engineer Norman E. Timbs, the Buick features custom $8,000 aluminum body and steel chassis.
The Norman E. Timbs 1948 Buick Streamliner Has Got All The Right Curves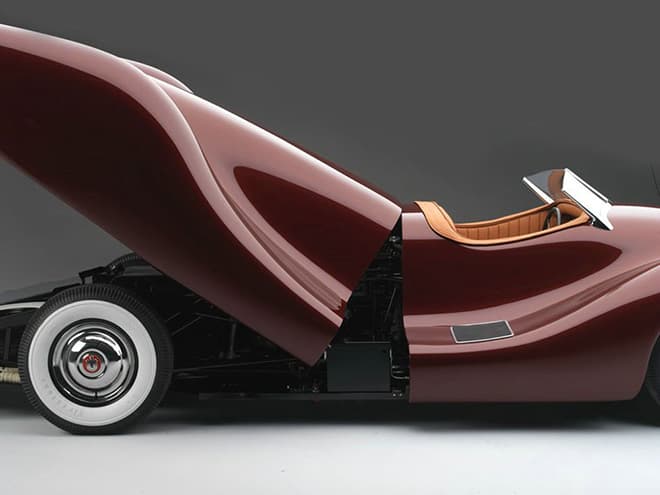 Mimicking aeronautical design practices, the Buick Streamliner body closely resembles that of past German Grand Prix automobiles whilst ditching the bulky chrome bumpers and large tail fins. Designed to be long and low, complete with an underbelly panel – the Streamliner features an aerofoil shape with no doors cut out from its body, plus a large one-piece rear panel which opens hydraulically to reveal the entire rear end of the chassis.
Based on the 1947 Buick "Super 8" engine which powers the 2200 lb car to speeds up to 120mph, the Buick Streamliner was built from five-inch steel tubes, kicking up over the rear axle with a modified 1947 Ford suspension, to ensure fluid handling and a smooth ride.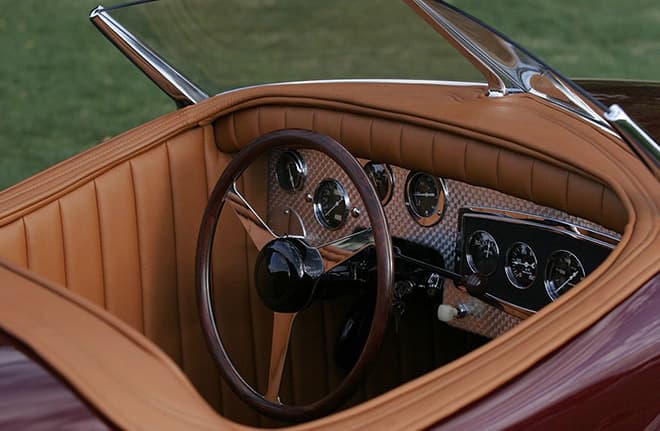 Appearing across the cover and pages of Motor Trend, Mechanix Illustrated, Popular Mechanics and Motor Life – the chic roadster was a product of a tireless 2.5 year process, costing over USD$10,000, an estimated USD$10,5495.59 today.
The historically revered automobile, especially in the eyes of men internationally, had eventually been deemed too rare and prestigious to ever grace the streets, much less find an owner crazy enough to give it up for auction.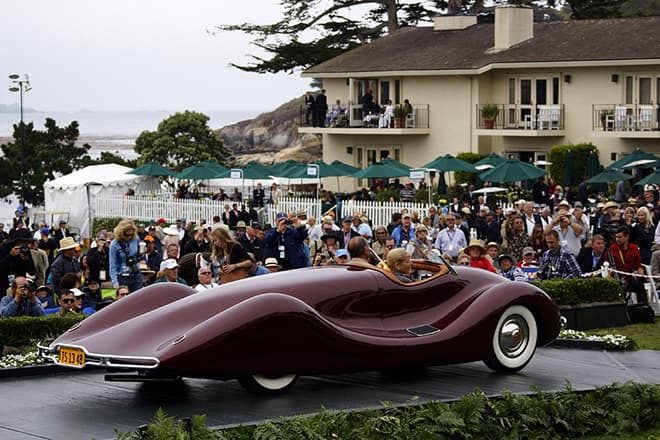 Discovered in the desert in 2002, the car was restored by Dave Crouse at Custom Auto, Inc. in Loveland, Colorado. The legendary Buick Streamliner was placed on auction where it was eventually sold for $17,600 to new owners, Gary & Diane Cerveny of Malibu, California. The classic car debuted at the 2010 Amelia Island Concours d'Elegance in an exclusive class reserved for Motor Trend Cover Cars, a remarkable specimen of the bygone era of glamorous and sophisticated car design. Gary and Diane have no plans to sell this beauty.
---