---
Cars / Cars and Bikes
Mercedes chooses Geneva for GT3 race car reveal
Based on the Mercedes-AMG GT, the GT3 is a high-performance race car that was designed to meet FIA GT3 specifications.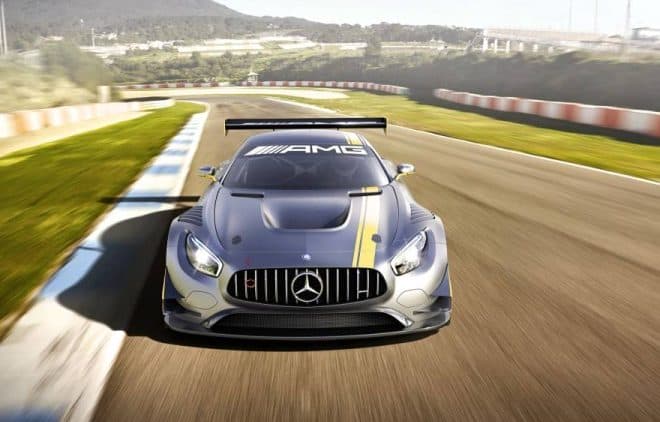 Bringing a new competition car for customer racers to the world's most refined auto show suggests that Mercedes-Benz is giving huge consideration to entering the road-legal track-focused supercar market
As well as unveiling the Mercedes-Maybach S600 Pullman, Geneva will also be the venue for the Mercedes-AMG GT3 racecar's first outing.
The car has been built to FIA specifications and will be heading to the track to compete in the 2015-2016 GT3 championships after its debut.
While the Mercedes-AMG GT3 is based on the AMG GT, power will come from the same naturally-aspirated 6.3-liter V8 as the SLS AMG GT3 car it replaces.
With an output of around 550-600 hp, the GT3 racer will be better equipped than the road car which uses a 503-hp 4.0-liter twin-turbo V8.
It has a six-speed transaxle-mounted sequential racing gearbox, which is said to aid weight distribution, and double-wishbone suspension made mostly from aluminum.
Testing and validation is still ongoing, so expect to see the Mercedes-AMG GT3 at various tracks around the world throughout 2015.
---