---
Cars / Cars and Bikes
BMW is World's Top Luxury Carmaker
BMW's latest quarterly sales figures reveals the German automotive group has sold more than half a million Mini, BMW and Rolls-Royce cars thus far.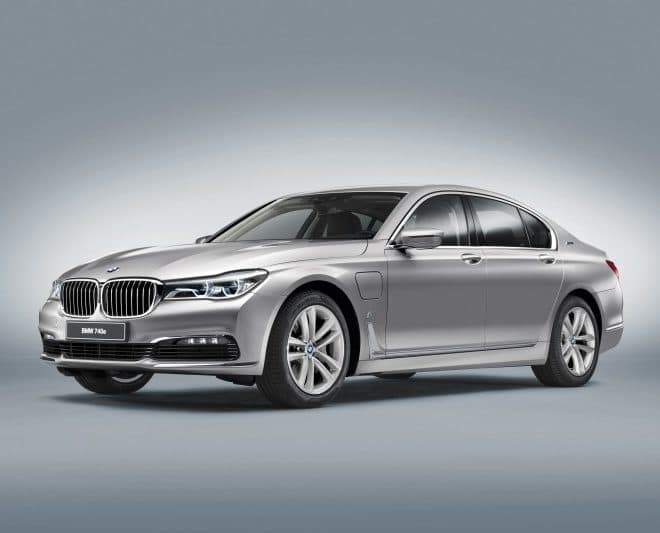 It seems that BMW is leading the rat race of the automotive world, claiming the title of most popular luxury car maker. The Bavarian automaker achieved this with a record combined quarterly sales of 605,534 units for Mini, BMW and Rolls-Royce vehicles. Yes, this is in relation to BMW overall, not just cars bearing the BMW badge.
Having said that, the group record isn't the only one the German firm shattered in 2016. The first half of the year saw a record 986,557 BMWs being sold, with an increased demand of 31.7 percent for the premium 7 Series. Interest in the X1 compact SUV also rose 61.7 percent, with 94,156 units sold; the larger X3 models saw a 16.6 percent increase in demand, hitting a sales total of 77,486 cars.
New Dawn For Rolls-Royce
Like its German counterpart, the ultra-luxurious British marque Rolls-Royce has also achieved new quarterly sales record of 1,133 cars, of which 514 were the new Dawn.
And if these figures are anything to go by, it is that drivers are gearing up to the idea of electric mobility and autonomous driving. Obviously, there is clearly strong demand for high-end vehicles, despite overall sluggishness in the global economy. "Sustainable profitability on this scale provides us with the financial headroom we need to pursue our work on future technologies such as electric mobility and automated driving. For me, there is no 'either/or' between the present and the future. The strength of today's core business is the cornerstone for tomorrow's success," Krüger said.
This is especially apparent in select parts of Europe, where charging infrastructure is relatively more developed and government incentives are greatest. In June, 14.9 percent of Beemers sold in the Netherlands were electric or hybrid, while Scandinavia saw 13.2 percent across the same period. Throughout the continent, electrified accounted for 4 percent of the company's sales.
Battery Upgrade
The impressive figures don't stop there. Since the i3 received an upgraded battery this July, more than 7,000 orders have been placed (triple the number of reservations when the first-gen i3 was launched). The more efficient battery will increase the range of everyday driving from 130km to 200 km on a single charge.
This corresponding increase in sales suggests the biggest hurdle car firms need to overcome when it comes to getting consumers to move from gasoline-powered cars is ultimately range anxiety – a problem that should be easily solved now that the industry has sharpened its focus on eco-friendliness.
This story is also available in Bahasa Indonesia. Read it here: BMW, Produsen Mobil Mewah Teratas di Dunia
---