---
Cars / Jets
Top 5 Personal Aviation Trends in 2022
From an increase in private jet ownership to a push for sustainability here are the top personal aviation trends this year.
It's no secret that the personal aviation industry is booming right now. In our recent chat with Zean Nielsen, the Chief Executive Officer at Cirrus Aircraft, he shared with us that the market is on the rise and his company, in particular, "broke all sales records in the United States" in 2021. Covid-19 has forced aircraft manufacturers to think outside the box and equip themselves with solutions to help their businesses prevail.
Nielsen shared that a major reason we've seen an uptick in personal aircraft ownership is the desire to continue personal or business travel in a safe and efficient way during these times. "Owning an aircraft opens new doors and provides people with the freedom to safely travel the world," he said.
So, as the industry continues to flourish we're taking a look at the top five trends in personal aviation. We'll be seeing these trends continue for the foreseeable future, as the personal aviation industry reaches new heights of luxury and tailored experiences.
Increasing private jet ownership
Like Nielsen mentioned in our interview, the industry is currently seeing and increasing rate of private jet ownership. Since the pandemic began, private aviation has become one of the more popular modes of transport so this comes as little surprise. Like Cirrus, other small aircraft and private jet builders have seen a spike in sales thanks to consumers desiring a safer, convenient and more customised travel experience.
According to Nielsen, Cirrus managed to break sales records even during the pandemic. "Cirrus Aircraft SR Series is the best-selling high-performance piston aircraft for 19 consecutive years and our Vision Jet is the best-selling jet in general aviation for two years," he said. "In 2020, we delivered 346 SR Series aircraft and 73 Vision Jets. The General Aviation Manufacturers Association recently released its report on general aviation aircraft shipments stating Cirrus is a market leader with a total of 195 SR Series and Vision Jets delivered in the first six months of 2021."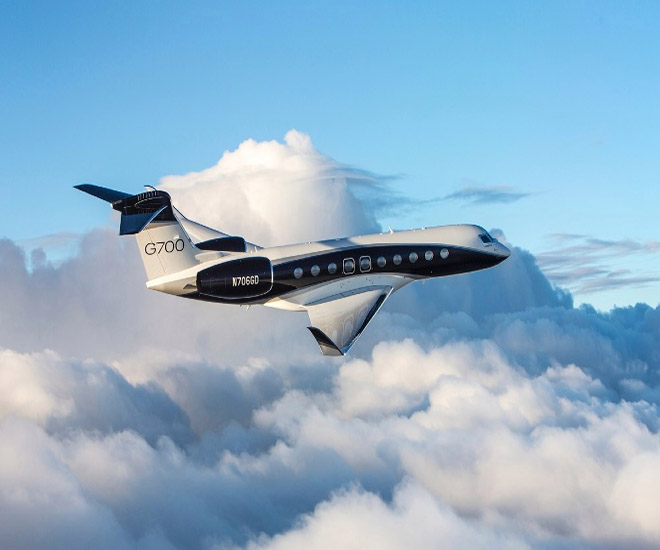 Sustainability drive
The push for sustainability is not new for the aviation industry. Considering the impacts of aviation on our environment and the effects of climate change, it has become one of the top concerns for manufacturers and authorities. The fact that more private jets are taking to the skies makes this issue that much more imperative.
One of the biggest moves in this area is the push for aircraft running on sustainable aviation fuels (SAFs). Unlike fossil fuels made from petroleum, SAFs are derived from sustainable sources such as non-fossil CO2, agricultural residues, and waste oils.
Apart from fuel, aircraft manufacturers are also incorporating design aspects to improve efficiency. The Gulfstream G400, for example, equipped with Pratt & Whitney PW812GA engines and an aerodynamic clean-wing design is set up to consume less fuel while traveling greater distances. The HondaJet Elite S is another such aircraft that prioritises sustainability by increasing fuel efficiency. It boasts one of the lowest CO2 emissions in the industry, while maintaining a smooth and luxurious ride.
Improved safety features
Covid-19 may have pushed travellers towards private aviation, however, the need for safety measures against the virus remains a major concern. In this regard, aircraft manufacturers have stepped up measures to safeguard their customers by improving aircraft designs. One particular system that has seen massive upgrades in recent years is cabin air filtration. The Gulfstream G800, for example, features plasma-ionising technology touted to neutralise 99.9 per cent of bacteria, allergens, and odours.
Where private jet charters are concerned, a greater focus has been placed on sanitation efforts to safeguard passengers as well as staff. Apart from social distancing, these charter companies are likely to continue cleanliness standards even post-pandemic. This includes wearing masks, using hand sanitisers as well as diligent testing.
Rise of start-ups
Over the course of the past few years, we've begun to see more start-ups stake their claim in the private jet sector. In particular, we're seeing more of these start-ups make a push for all-electric motorisation systems. One such company is Eviation and its electric jet Alice, which has been touted as "the world's first all-electric commuter aircraft".
Along with its zero-carbon footprint, Alice offers a range of benefits over its fuel-consuming contemporaries. Key among these is a lower operating cost thanks to its electricity consumption. According to Eviation, an hour's flight aboard Alice costs just €200.
Customised interiors
Thanks to a global supply-chain disruption and an increased demand for private jets, consumers have been snapping up whatever is available off the production lines. However, with backlogs ranging from six months to a year, owners are taking the opportunity to deck out their jets.
Christi Tannahill, Cessna's senior vice president of customer experience, told Robb Report recently that she's seeing "everything from hand-woven carpets to quartz on the galley surfaces to unique quilting, company logos and tailoring on seats".
Tannahill also shared that the trends are typically in line with residential design, such as "changes in plating and veneer colors, matte finishes and mixed metals along with pops of colour,". She adds, "Statement pieces in the aircraft are also popular, with veneer techniques like metal inlays and etching."
For more aviation reads, click here.
---